Hip-Hop yes, McDonalds no
Culture and Society
January 2, 2023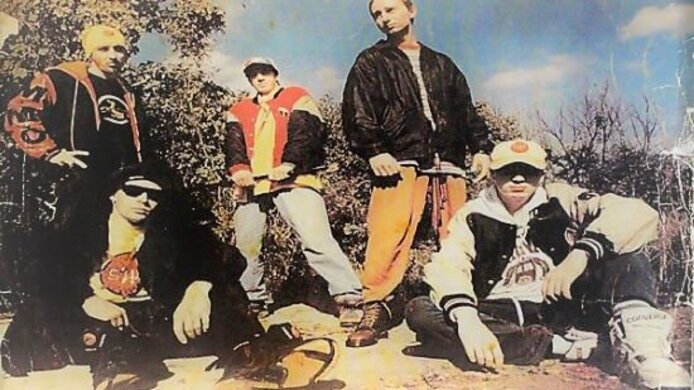 Musical genres can have birthdays too. In the case of hip-hop, for example, conventional wisdom says that it was born in 1973. Some have even narrowed it down to a particular party one summer in New York. This means that hip-hop, one of the most influential youth cultures in the world, is about to hit a major milestone in 2023: the half-century mark.
Over the last 50 years, hip-hop has triumphed across the world, inspiring countless local scenes and styles. Musicologist Frederik Dörfler-Trummer has delved into one of those local scenes. His dissertation "Hip-Hop in Austria. Local Aspects of a Global Culture", which has also been published as a book, investigates the history of the Austrian hip-hop scene from its humble beginnings to its present-day trends. Dörfler-Trummer had already chosen hip-hop in Austria as the subject-matter of his master's thesis. "But even after I had finished there were still so many unanswered questions about how the scene has evolved," he says. There had already been some research on Germany and the US, but nothing on Austria. The time had come to change that.
Layer upon layer, a new sound
"When you look at hip-hop from a research perspective, it's mostly about the rapping, i.e. the chanting and the lyrics, and its cultural influence," says Dörfler-Trummer. Naturally those aspects also feature in his dissertation. "However, as a musicologist, it was important to me to foreground the music for a change." In fact, that is exactly why his book takes a detailed look at hip-hop subgenres.
How would a musicologist describe hip-hop in a nutshell? "The classic hip-hop sound is made up of a so-called 'boom bap' beat: four beats to a measure with strongly accentuated drums. The music is heavy on rhythm, while keeping both the melody and the harmony quite simple." Just as in other genres of music, hip-hop also has classic "instruments" such as the drum machine, notably the Roland 808 model, which you use to program rhythms, or "beats", that are played in loops, over top of which you lay samples. Samples can be recognizable excerpts from other musical pieces (from funk to classical music), but also self-recorded elements. "In hip-hop, the layers are stacked on top of each other, whereas other styles tend to constantly introduce new melodies," says Dörfler-Trummer. Writing a hip-hop number is very different from writing a pop song. But now the hip-hop genre is almost five decades old.