Nature and Technology
August 13, 2015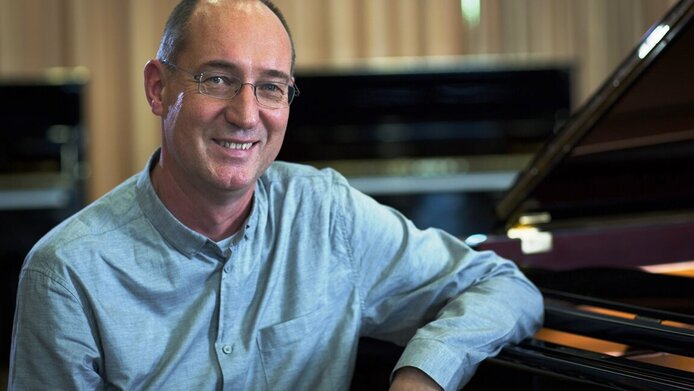 February 2015. Concertgebouw Amsterdam. On the programme: the Alpine Symphony of Richard Strauss. A 45-minute piece, one hundred musicians of the renowned Royal Concertgebouw Orchestra on stage. On this evening, the audience witnesses a world premiere: this is the first time a computer is used that can recognise and understand music. The machine discerns what the orchestra just plays and offers additional information, as for instance the musical techniques Strauss used to create the respective sound colours. Equipped with tablets, the audience is able to follow the score and the additional information in real time.
A machine that learns
The synchronisation programme required for that purpose was developed by a research team around Gerhard Widmer – at the scientist's two laboratories at the Department of Computational Perception at the University of Linz and at the Austrian Research Institute for Artificial Intelligence in Vienna. "The computer processes audio signals. Within fractions of a second it has to realise that music is being performed and which piece it is. The score is stored in the computer's memory, but it also has to be able to understand the performance in real time", explains the information scientist. This involves a huge computing effort: 45 minutes of music correspond to 240 million numbers or 3.8 billion bits. And the greatest challenge: not only must the software recognise music, it has to be able to follow the music in real time. The hitch: this is not something that can be programmed. "We feed the machine raw data, and it has to do the learning itself. This is what machine learning and deep learning are about, being able to feed the computer more and more raw data that it learns from", is how Gerhard Widmer describes the direction where his discipline of Artificial Intelligence is heading. <iframe src="https://player.vimeo.com/video/136184873" width="650" height="365" frameborder="0" allowfullscreen="allowfullscreen"></iframe>
(Video in German, Copyright: FWF/Ethan Vincent)
New audiences for classical music "With our programme, concert halls and operas can enrich their live streams with additional information", notes the Austrian information scientist about possible applications. The underlying idea: classical music wants to attract new and younger audiences. This is also the declared aim of the "PHENICX" EU project under whose auspices this system try-out in Amsterdam took place in February.
START signal
Widmer's research in that direction began with the START programme, a grant which the Austrian Science Fund FWF allocated to him in 1998. "This award made my research an accepted and relevant topic", recalls the scientist who holds a chair at the University of Linz and adds: "It was a close decision at the time, because the jury had doubts about the realisation of my project. By now, I guess, no one is doubting anymore," he smiles,