"Your bank balance is not the only indicator of creditworthiness"
Culture and Society
September 21, 2022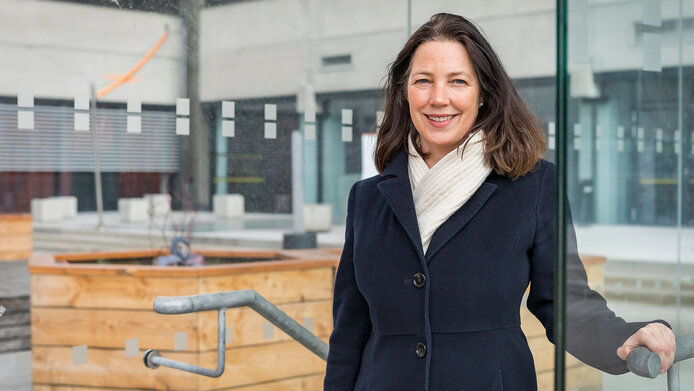 You are an ethnologist and conduct research in the field of economic anthropology. What exactly is the subject of your investigations?
Silke Meyer: In anthropology we study the general question as to how people become members of groups, in other words the ways in which they socialise. One of the answers is that people relate to each other through a system of give-and-take. So in my field we look at how we consume, spend money, save money or invest money and what social function each of these activities has.
How does money structure social relationships?
Meyer: In addition to economic capital, such as money and other assets, there's what is called cultural capital. This can involve certain skills, like playing the violin, a university degree or owning status symbols like an expensive painting. And then there is social capital, which enables people to become members of various social groups. The way these various capitals can be interspersed says a great deal about our social background. For instance, people like to say that you cannot buy friendship. But in actual fact we know that friendship is bought almost everywhere, be it in the playground or at the golf club. Hence, social capital can be converted into economic capital, but it is important not to say so openly, and to conceal the economic aspect. These complex connections and rules are among the things we study.
Are you saying that our monetary habits are based on more than just a material cost-benefit approach?
Meyer: If you look at the middle class you notice conventions about the things we may spend our money on – including more money than we actually have – and the things that are frowned upon. We have different ways of managing our budgets, which is also a very topical issue in times of rising prices. In certain areas you are free to spend a little more, other areas are socially taboo. But this is not the same for everyone. Depending on where you are on the social scale, different rules apply. Making debts to be able to buy the latest smartphone is common practice in some circles – because it is a consumer item to which a lot of kudos is attached. In other circles it is frowned upon because people believe that you have to have the money first before you can spend it on luxury items. From a scientific point of view, we are interested in the point at which this conspicuous consumption starts. It involves great social differences.