Young Beethoven in a new light
Culture and Society
February 17, 2020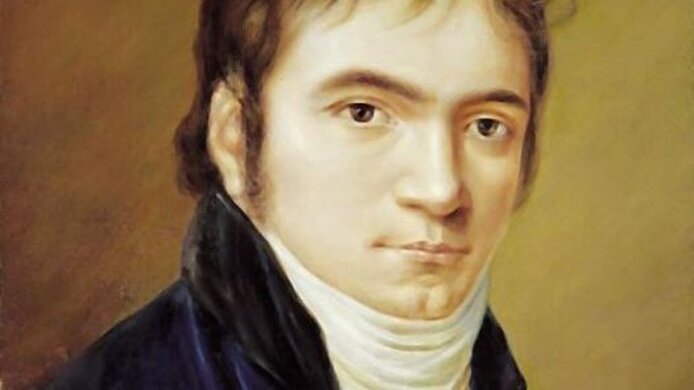 Serious and sombre are two fitting epithets to describe Ludwig van Beethoven's cantata on the death of Emperor Joseph II (1741-1790). The composer—then 20 years old—found a special way to fulfil this important commission. "The extraordinary expressivity of that piece was unusual for the music of that time. Beethoven set great store by originality, and he was not content simply to produce a cantata in the old mould," explains John David Wilson, a musicologist at the Austrian Academy of Sciences. In 1790, Beethoven had already spent six years in his native town of Bonn as assistant organist in the court chapel of the Archbishop and Elector of Cologne Maximilian Franz of Austria (1751-1804). Both his striving for originality and his curiosity and courage to venture down new routes became noticeable early on: his first three piano sonatas, which he wrote at the age of 12, are "wonderful works and, above all, highly original", Wilson adds. This early work also was to play a decisive role for his further trajectory.
Bonn music collection—a small miracle
At the age of 12, Beethoven was already working as assistant court organist for Christian Gottlob Neefe—albeit without receiving payment. While it was known that Neefe supported Beethoven in his work, the exact nature of this support was not clear: it was only the scholarly analysis of Maximilian Franz's music collection, which comprises more than 3,500 volumes, at the Biblioteca Estense Universitaria di Modena in northern Italy that brought to light important details on this and other aspects. For instance, Neefe was demonstrably involved in ensuring the dissemination of the three piano sonatas between 1782 and 1784. His contacts with publishers and his skilful solicitation of patrons helped Beethoven obtain his first paid employment at the Bonn court. Research into the collection was carried out in stages, starting with the operas and followed by sacred music. The work was undertaken in the context of two already completed and one ongoing research project funded by the Austrian Science Fund FWF.