Why social distancing is painful
Culture and Society
March 23, 2021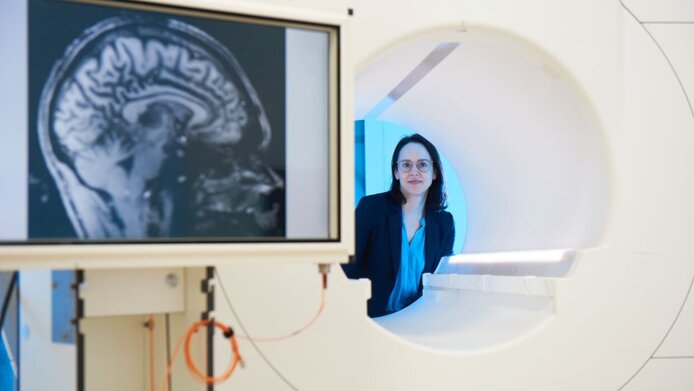 Precisely at the outbreak of the coronavirus pandemic, you had the results of a study that explored how social isolation becomes manifest in the human brain. What were your findings?
Livia Tomova: We looked at one specific brain region – the substantia nigra – which constitutes the core of our motivational system in the brain. We found that this brain region showed similar responses after fasting and after isolation. When people were isolated, this brain region showed higher activity in response to images of other people (rather than images of food). Conversely, when people were fasting and were then shown pictures of food, the substantia nigra showed higher activity in response to these pictures (than to social pictures).
The level of activity we found in the substantia nigra was consistent with how much the subjects indicated they craved food or social contact. In a next step, we used machine learning and taught a computer algorithm what neural signals from a hungry person looking at pictures of food look like to enable it to identify them. We then "showed" this algorithm brain signals from a lonely person looking at pictures of other people and asked if it could distinguish these from control signals without having "seen" these brain signals before. And indeed it could! This suggests that there is a common neuronal signature between the craving for food and the craving for social contact.
Were you surprised by the result?
Tomova: The results corresponded to our hypotheses. Some colleagues had previously suggested that loneliness may be a signal to get us to do something about the lack of social contact – this theory was put forward especially by the group of researchers around the psychologist John Cacioppo, the co-founder of the field of social neuroscience at the University of Chicago. Thus, loneliness can be interpreted in a similar way to hunger. It is an emotion designed to drive us to do something about a lack of something. Our data now provide empirical support for this hypothesis.