The border area as a space for innovation
Culture and Society
May 20, 2019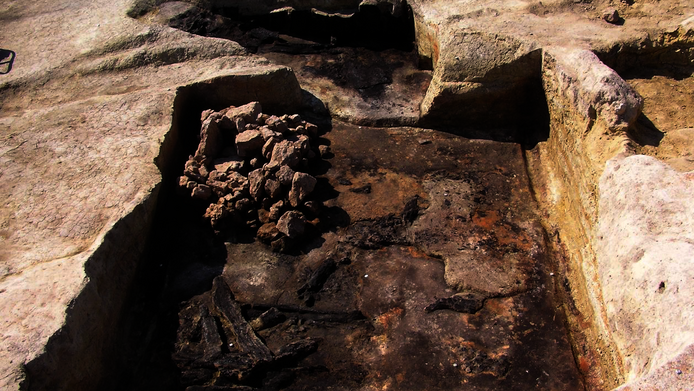 It was not so long ago that the Morava (German: March) and Dyje (German: Thaya) rivers formed the well-guarded border between Austria and former Czechoslovakia. However, the region along the Iron Curtain was not always so strictly divided. In the early Middle Ages, the area was on the periphery of regional centres of power such as the Moravian strongholds Břeclav-Pohansko and Mikulčice and the western kingdoms along the Danube, but that does not mean it was a no man's land. Quite the contrary: the rivers acted as routes of transport and communication, and the exchange of goods, innovations and cultural practices flourished in this zone of contact. This was discovered by a team of archaeologists from the University of Vienna and the Masaryk University in Brno in the context of the research project Frontier, Contact Zone or No Man's land? Principal investigator Stefan Eichert emphasizes that no new excavations were necessary, but that existing finds and features from the 7th to the 12th century were evaluated with a focus on material culture. The cross-border analyses were financed by the Austrian Science Fund (FWF) and the Czech Science Foundation (GAČR).
Three different notions of border
Since the German word Grenze does not adequately describe the area examined by this international team of researchers, the scholars used English terms: "boundary" (a line which marks the limits of an area), "border" (an area between two countries oriented towards a local centre or exerting an influence into a region) and "frontier" (the territory beyond the "boundary", taking one into the unknown). The team analysed a wealth of items (bones, pottery, metal) found in traces of settlements and burial sites in present-day Austria and the Czech Republic and compared them with items considered typical in the respective regional culture.