Suppressed and forgotten – Inter-war Austrian culture
Culture and Society
February 29, 2016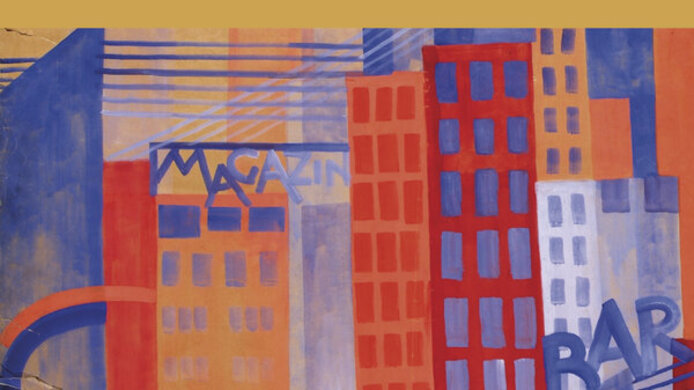 The "Anschluss" debate, the Habsburg Myth and Red Vienna, Arthur Schnitzler and Robert Musil – the cultural and literary history of Austria between the World Wars often is reduced to a few key topics and names. And yet, the period was characterised by radical changes in many areas, including the media and artistic culture. "Certain aspects of these changes were marginalised for a long time, however. And because many cultural actors were driven out of the country during the political upheaval of 1933/34 and 1938, their achievements were persistently neglected. Accordingly, the image of the period was characterised by gaps and simplifications", says Primus-Heinz Kucher from the Department of German Studies at Alpen-Adria Universität Klagenfurt. Thus, the aforementioned project, of which he is the main coordinator, has taken on the challenge of reconstructing the entire complex cultural landscape of the inter-war period with a view to re-assembling a more reliable identity.
Opinion makers in the media
The centrepiece of Professor Kucher's FWF project, "Transdisciplinary Constellations", is the provision of access to comprehensive resources in print and on the Web. In an earlier project, which was also funded by the FWF, the project team examined thousands of texts, i.e. essays, reviews, and newspaper features on literary, artistic and everyday culture. "These contributions show that most of the authors were not focused primarily on the past but more interested in making intensive use of the emerging print media market to present their critical positions on aesthetic and political-cultural issues," explains Kucher.
An overview of wide-ranging voices
Around 60 topics and some 700 contributions, which provide an incisive impression of the discourses and diversity of voices, are currently being edited and commentated for a basic source book entitled "Texte und Manifeste zur Kultur und Literatur der österreichischen Zwischenkriegszeit" ("Texts and manifestos on the culture and literature of the inter-war period in Austria"). The topics deal with a wide range from the debates surrounding the upheavals and new opportunities of the time, the image of the USA and Russia, and changing gender roles to aspects of urbanity, technology, and leisure and their visual representation, inter alia, by avant-garde movements like the Kinetic Art movement led by F. Cizek and E. G. Klien. Music culture (such as E. Krenek or contemporary jazz reception), experimental theatre and film were also important components of the cultural scene. The research team focuses in particular on creative actors who played a role in shaping everyday culture through their intermedial works: "For example the importance of the work of Leo Lania, who was active across a range of media through his political journalism and contributions to radio and film, can only be really understood when embedded in the cultural setting of the period. Josef Frank's and Oskar Strnad's architectural-artistic works, for Vienna's 'Werkbundsiedlung' housing estate, are also indicative of the period's particular self-image and can be understood primarily in the context of everyday urban culture."
Culture of the inter-war period online
The project team, which is being developed into an international research cluster through the involvement of, among others, recognized independent researchers, is processing other documents and information for presentation on a publicly accessible online platform. The platform will facilitate detailed investigation and study by providing access to additional source texts on each topic and to conference proceedings. An index of persons and keywords, short biographies and about 40 portrait modules, including a considerable number on authors and artists who were driven out of Austria, already cover a far more extensive range of authors from the period than any previous survey. "Users will find numerous links between the entries and an integrated search function on the platform. This means, for example, that approximately 30 newspapers and journals can be searched for project-specific questions," explains Kucher. The platform currently has over 60,000 entries. Together with the conference proceedings, for example those recently published in a book entitled "Verdrängte Moderne – vergessene Avantgarde" ("Suppressed modernism – forgotten avantgarde"), the source texts processed by the FWF project will provide a refined and, in part, altered image of the inter-war period. Numerous intellectual positions, cultural dynamics and knowledge, which were suppressed and stifled due to political events, are now being reconstructed and made accessible again to the public.
---
Personal details Primus-Heinz Kucher teaches modern German literature at the Institut für Germanistik at Alpen-Adria Universität Klagenfurt. His research interests include 19th and 20th century German and Austrian literature, exile and immigration literature, comparative and cultural studies, literary translation and reception, travel and genre prose, and German-Jewish literature.
---
Publication (in German)