Sponsoring knowledge for the planet
Culture and Society
December 5, 2022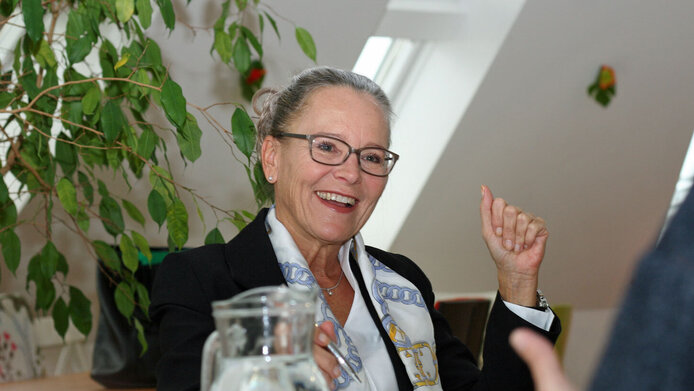 Ms. Müller-Taborsky, what is your motivation to volunteer for involvement in the FWF's alpha+ Foundation?
Susanne Müller-Taborsky: We face major future challenges, and research has a central role to play in this. We need people who generate new knowledge that will sooner or later become generally valid. I have always been fascinated by new principles changing our thinking and knowledge of the world. Today probably everyone knows their blood group, a system which was discovered over 100 years ago by Nobel Prize laureate Karl Landsteiner. That was pioneering work, as was the discovery of the gene scissors, which won the Nobel Prize in 2020 and constitutes a beacon of hope for medicine and agriculture. I am invested in raising awareness of the extent to which science is part of our everyday lives.
It's usually a long way from basic research to application. Why should affluent individuals invest in this area, rather than in others?
Müller-Taborksy: That's exactly my point: basic research provides the starting point for concrete applications. Even if you don't know for certain whether a good result will be achieved, you have to sow the seed so that you can "reap the fruits" of basic research. If we succeed in creating more awareness for this and getting people to care by sharing science stories, then they will be more willing to do something for research. Semmelweis, too, had to wait a very long time before his hygiene measures were generally accepted. Initially there were doubts even in professional circles. Today, and particularly since the coronavirus epidemic, we know that disinfecting your hands helps protect yourself against infection from pathogens.