Social distancing under the Habsburg Empire
Culture and Society
June 29, 2020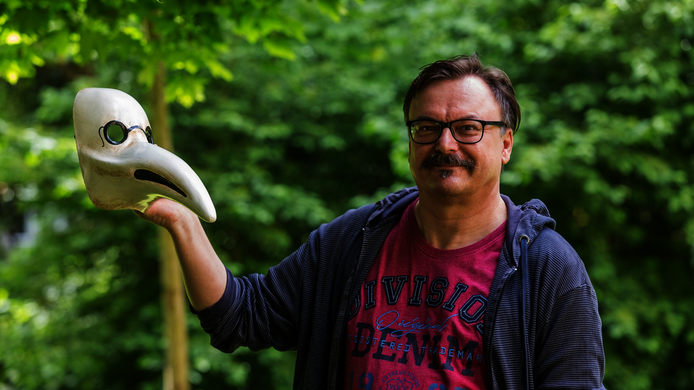 HIV, SARS, Ebola and now corona: numerous epidemics in recent decades have shown that it is a fallacy to hope that humanity would finally overcome scourges such as these through technological progress. Time and again throughout history, epidemics decimated entire regions. The Spanish flu alone killed up to 50 million people between 1918 and 1920. Ever since human beings became sedentary, pathogens have found the breeding grounds they need to thrive in human civilisation. A case in point was the bacterium that made world history: Yersinia pestis, the bacterium causing the plague.
The "Black Death"
Between the Bronze Age and the end of the 19th century, several waves of plague swept across entire continents. In 1347, the Black Death came to Central Europe – probably on ships from the Near East. The port city of Caffa on the Crimean peninsula, today's Feodosia in the Ukraine, was one of the most important trading colonies of Genoa at that time. From there, the plague spread to Europe via the trade routes and, according to estimates, killed a third of Europe's population between 1347 and 1352.
Discovery of the bacterium
In the Middle Ages, the origin of the plague was still unknown. It was not until 1894 that the French physician Alexandre Yersin was able to prove that the disease was caused by bacterial infection, transmitted to fleas and humans by rats and other rodents.
First quarantine in Venice
Initially, the sick were taken to local hospitals without any special precautions; later the homes of plague sufferers were marked by a cross and those affected were forced to move off to accommodation outside the city. People became increasingly aware of the fact that the spread of the disease could be contained by isolating the sick. In the late 14th century, the first quarantine station was built on a Venetian island. As the Venetians suspected a connection between plague and maritime transport, travellers from ships were quarantined for 40 days – the term being derived from quaranta, denoting 40 in Italian.
Clean, tainted, foul
As a consequence, every free port had to have a quarantine station in compliance with the "Venetian lazaretto regime". The regime provided for three categories: whenever a ship arrived, it was allocated a bill of health that was "clean", "tainted" or "foul". Foul meant there were already plague cases on board and tainted signified that it came from a port where there was a possible outbreak of the plague.
Germs – scientific theory on quarantine
A scientific theory underpinning the practice of isolation was not found until the 16th century. After observing the course of infectious diseases, the Italian physician Girolamo Fracastoro concluded that infection must occur via pathogens that attach themselves to surfaces and clothing. The measures to be taken against it: quarantine, keeping goods in storage, ventilation and fumigation. Until then, it had been believed since ancient times that diseases were transmitted via putrefaction processes in the air and water, so-called "miasmas".