Culture and Society
May 17, 2021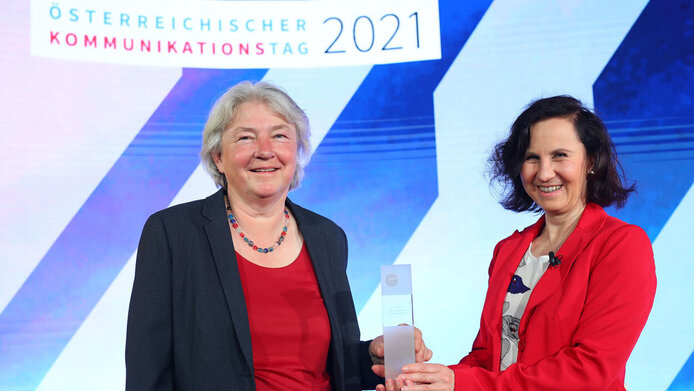 Never before have science and research been so much in the public eye as right now. There is a constant flood of media reports about what they have achieved in fighting the coronavirus, and rarely has the value of basic research been more apparent to the public. Researchers and experts feature prominently in the media and in numerous policy advisory bodies. And yet, empirical data show that public trust is waning, not only vis-à-vis policy-makers but also vis-à-vis the media and science. While representative longitudinal studies such as those conducted by Gallup/Medienhaus showed high credibility scores and high trust in established media and experts at the outset of the crisis, this approval rating has clearly eroded over time.
Viruses are not the only things that spread like wildfire – lies, fake news and propaganda also fan out quickly. Managing uncertainty through conspiracy theories, the targeted fomenting of outrage and the mobilisation of those who are frustrated by the prolonging of the state of emergency are probably some of the underlying causes of this "infodemic". A (very vocal) minority that is generally sceptical of modern science and particularly averse to conventional medicine increasingly shuns all media covering these topics. In the social media, anti-science sentiments are dressed up as civil disobedience or satire.
Embedded in a social context
For this reason, science communication should not be content with merely preaching to the converted, but should react to the fragmentation of the public and, in the current situation, also to its polarisation. This is not about the democratisation of science itself, which should be guided by its inherent principles and include blue sky research that does not bow to the dictate of publicly negotiated utility. Rather, one should aim at democratising the communication of and about science and at embedding science communication in social contexts.