Culture and Society
June 26, 2017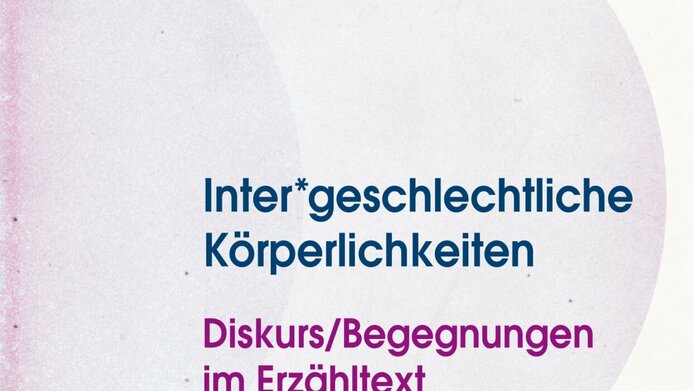 "I write to make audible, to translate into language that which is not generally spoken, which seems indeed to be unsayable." That is what the German writer Ulrike Draesner says, and writes, about herself and her work. In one of her novels, Mitgift, she addresses a topic that appears to be "unsayable" – intersex. "A family story", specifies Susanne Hochreiter in the interview with scilog. "A family story developing between the poles of loathing and fascination." Loathing of the equivocal monster, neither man nor woman, born into this family; fascination with the pure beauty of this individual. And, ultimately, death. According to Hochreiter, this is a common topos: "The description of the intersex person as an angelic being, subsequently denied the right to live." Literature, particularly German-language literature, does not bestow happiness and a good life on the third gender. In that respect, literature mirrors reality, since individuals who are born with the anatomical characteristics of both genders are for the most part surgically "corrected" into femaleness or maleness while still in their infancy, explains Hochreiter. They are modified to fit a norm.
Angel, monster, victim-perpetrator
With the support of the Austrian Science Fund FWF, this scholar of German literature examined the approach and the reaction to intersex in the years between 1990 and 2010. She did that upon the initiative of and in cooperation with her colleague Angelika Baier. In light of the fact that more works have been published on this issue since 2010, the span of the project Discursive Intersections in Literature on Hermaphroditism has now been extended up to 2015. The team identified the following five sets of motifs and images: (fictional) texts with autobiographical elements; texts which place intersex in the context of family sagas; crime novels; novels that depict intersex characters as super-human angels; and texts that address intersex through grotesque corporal portrayals. The researcher acknowledges that such gender ambivalence is attractive for crime writers. "It is an exotic motif, intriguing because of its lack of certainty", notes Hochreiter. But this also banishes the individuals concerned into a corner. "We have no social function for people who are in between", states the principal investigator.
Changing identities
The approach to this issue has not always been so surrounded with uncertainty. In the Baroque era people changed identities in a decidedly playful manner. "In Grimmelshausen's Simplicius Simplicissimus a protagonist simply changes clothes, and apparently gender along with it, and has some fun", recalls Hochreiter. In general, the switching of identities was quite a common game before the advent of rationalism. This was the case not only on stage, but also in daily life. "It has been proven that there were women who dressed as soldiers and also served as soldiers. Rosenstengel is a case in point", relates Hochreiter. This may be explained by the fact that identities were considered to be less rigidly defined in some respects in the era before the Enlightenment, before the French Revolution and the industrial age. At least it was easier to shift between sexual identities. Once everyday standards settled on only two genders, changing between them became the realm of travesty, comedy or even buffoonery. What remains is the uncertainty about anything in between. And that includes the third gender – in literature as in life.
---
Personal details Susanne Hochreiter is a literary scholar at the University of Vienna with a research focus on gender and queer studies, Austrian literature of the 20th and 21st centuries, university didactics and theatre education. Hochreiter studied German philology, philosophy, psychology, and education in Vienna and Berlin. She is a member of the Research Network on Gender and Agency at the University of Vienna. Angelika Baier is a literary scholar and gender researcher. She studied German philology, journalism and communication science at the universities of Salzburg, Vienna and Santiago de Compostela. Between 2011 and 2016 she was involved in the FWF-funded project Discursive Intersections in Literature on Hermaphroditism as a scientific team member. In 2017, Baier took up a post as advisor at Volkshochschule Wien.
---
Publications
Angelika Baier: Layers of Deviance: Intersexuality in Contemporary German Crime Fiction. In: Lynn M. Kutch, and Todd Herzog (eds): Tatort Germany: The Strange Case of German Crime Fiction. Camden House: Rochester 2014, pp. 177-199
Angelika Baier: Empörende Ordnung: Kritik am binären Geschlechtersystem in Intersex-Texten. In: Alexandra Millner, Bernhard Oberreither, and Wolfgang Straub (eds): Empörung! Besichtigung einer Kulturtechnik. Facultas: Vienna 2015, pp. 223-240
Angelika Baier: Inter_Körper_Text. Erzählweisen von Intergeschlechtlichkeit in deutschsprachiger Literatur. Zaglossus: Wien 2017