Nature and Technology
December 13, 2017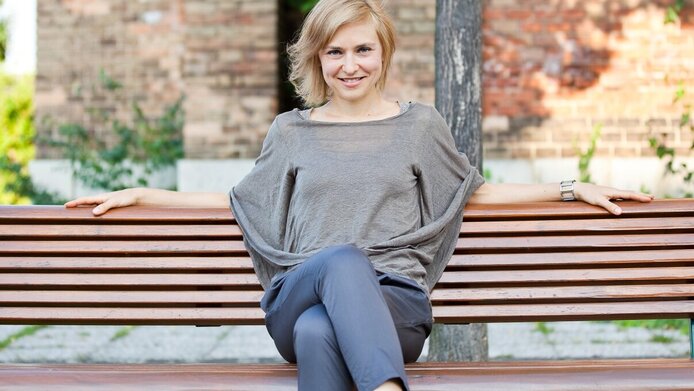 At the age of 12, Ivona Brandić attended her first class in BASIC programming and wrote poems. At 13 she won a model-making competition – organised nationwide throughout Yugoslavia at the time. At 14 came the dramatic and traumatic rupture: she had to flee with her family from the civil war threatening her Bosnian hometown. An experience Ivona Brandić is hardly able to speak about today, 25 years later. "War and flight are traumatic, but so is the experience of suddenly being reduced to someone without language skills. Nothing else counts", recalls Brandić, who had to repeat a school year in Mödling, where the family had found refuge, since she did not speak German. When reading media reports about refugees from Syria or other war-torn countries today, she knows just how these people feel.
The HTL – beginning of an outstanding career
In order to avoid problems linked to her poor German and English – but also to develop her talents in science and things technical – she attended the HTL (technical upper-level secondary school) in Mödling. A very good choice as it turned out, since it was the beginning of an outstanding career. The 39-year-old scientist has fond memories of her years at the HTL: "Although they gave me great support in German, they focused on the things I was good at." In the technical subjects she excelled from the start. The tight schedule with classroom instruction running from 8 till 5 offered additional stability to the adolescent who found herself in what was then an unknown country.