New algorithms for better privacy protection
Nature and Technology
June 22, 2021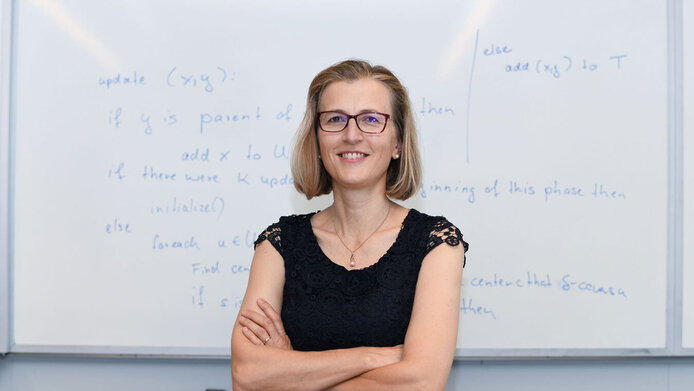 What answers do you hope your research will be able to provide in the coming years?
Monika Henzinger: I am currently redefining the focus of my research. Up to now, I have mainly worked on algorithms for processing large amounts of data, which one wants to be as fast as possible. Now I want to develop algorithms that should still be fast, but at the same time will guarantee the protection of privacy. Queries that evaluate large amounts of data should fulfil the additional condition of not disclosing information about particular individuals under any circumstances. Therefore I'm trying to develop programmes that will verifiably protect the privacy of each individual.
Can you give us an example?
Henzinger: There is the well-known case of William Weld. In the 1990s, when he was Governor of the State of Massachusetts, Weld promoted a database that provided access to anonymised hospital data of public employees. A student was able to demonstrate that she could retrieve the medical history of a specific individual despite the lack of direct identifiers – she used Weld himself as an example – by simply linking the information with other data that was freely accessible.
How can the data be masked so that privacy is securely protected?