Nature and Technology
November 2, 2015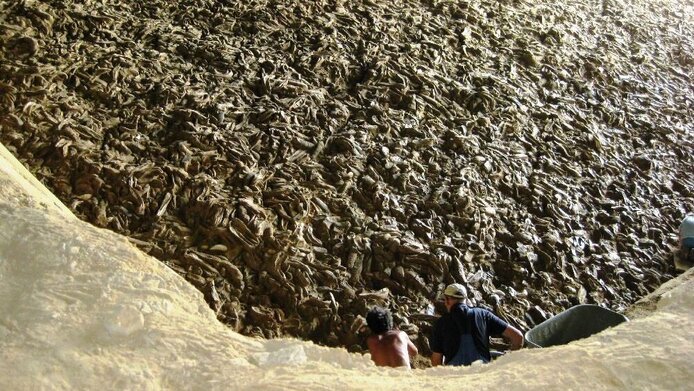 The world's largest fossil oyster shell bed is the prime attraction of the Fossilienwelt Weinviertel geo-edutainment park in Lower Austria. Some 17 million years ago, this spot north-east of Korneuburg was a shallow estuary and home to sharks, manatees and a huge number of giant oysters. No less than 650 different animal and plant species have already been documented at this unique fossil site. But researchers are still trying to find answers to many questions about the history of this exceptional find. In order to gain a better understanding of this snapshot of the Miocene ecosystem (about 23 to 5 million years ago), the Naturhistorisches Museum Wien (Natural History Museum Vienna) joined forces with the Vienna University of Technology and, in 2013, launched the Smart Geology project. This FWF-supported project explores whether and how modern techniques of 3D digitisation, data processing and visualisation can contribute to gaining meaningful insights.
The limits of classical methods
"The size of this protected natural location and the enormous number of individual oyster shells there make classical palaeontological prospection very time-consuming and also subjective", explains project manager Mathias Harzhauser from the Naturhistorisches Museum. Despite a great number of publications on the flora and fauna of this type of landscape (estuary), analyses of the approximately 50,000 oyster shells are still lacking. The task is made even more difficult by the fact that the excavation site enjoys natural monument status and walking around in it is not permitted.