Learning from crises – doing research in a year like no other
Culture and Society
October 4, 2021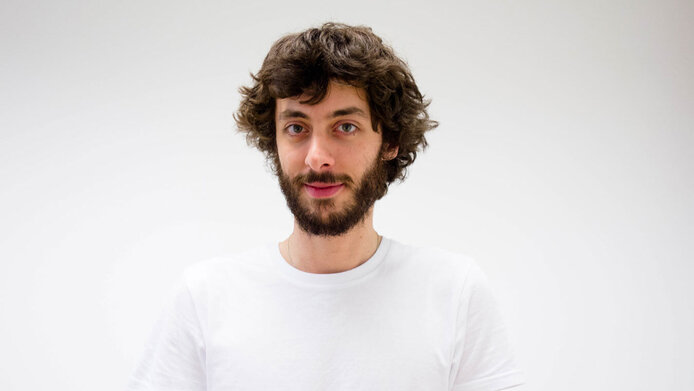 Starting a postdoc may seem daunting, as you transition from a long period of supervised learning, to a phase of independent research. The Erwin Schrödinger fellowship provides an excellent opportunity for young researchers to make this transition in the best possible way. On the one hand, visiting a good lab/department abroad gives you the chance to keep learning and developing your own research agenda. Going abroad is an experience in every sense. From the professional perspective, you learn new processes, methodologies and working styles. From a personal perspective, cultural exchange opens your mind and helps you understand the world we share. On the other hand, the return phase provides the security of belonging to your host institution, which can set the basis for a stable research career in Austria.
Researching together for new strategies
For the research stay, I went to the German Institute for Economic Research (DIW Berlin) because I frequently met the Deputy Head of the Energy, Transportation, Environment Department, Wolf-Peter Schill, in the same conference sessions. In our discussions, we envisioned a joint research project that evolved to the research plan for the Schrödinger fellowship. The collaboration was fruitful, as we combined our areas of expertise, variable renewable energy and electricity storage, to study their interactions in the transition to a decarbonized economy. The preprint is available on ArXiv, and the final paper is forthcoming in the Annual Review of Resource Economics.
The pandemic radically impacted everyone's lives. Although the opportunities for personal interaction decreased, we were able to keep our collaborations working online. Whereas our research was negatively affected by the troubles created by the COVID crisis, the flexibility provided by the FWF allowed us, to the extent of our possibilities, to put our skills and knowledge to the service of shedding light on this unprecedented situation. For this purpose, we assessed the impact of the COVID-19 containment measures on electricity consumption in a paper published in iScience, which may help design better policies in the future.
Exceptional year with steep learning curve
From a personal perspective, and despite COVID-19, living for a year in Berlin was a wonderful experience. First of all, experiencing the history of Europe first hand in the numerous historical landmarks. Second, the scenic natural surroundings and the many bike trails and easy public transport access to enjoy them. Both made the natural "morriña" (homesickness in Galician language) more bearable.
The year 2020 was difficult and full of extreme experiences in the whole range of the spectrum. While the pandemic was a hit to everyone's daily lives and both research and traveling were disrupted, the Schrödinger fellowship allowed us to keep learning, researching, and offering the best of our abilities to the common good.