Historical knowledge supplemented by Jewish perspective
Culture and Society
October 29, 2018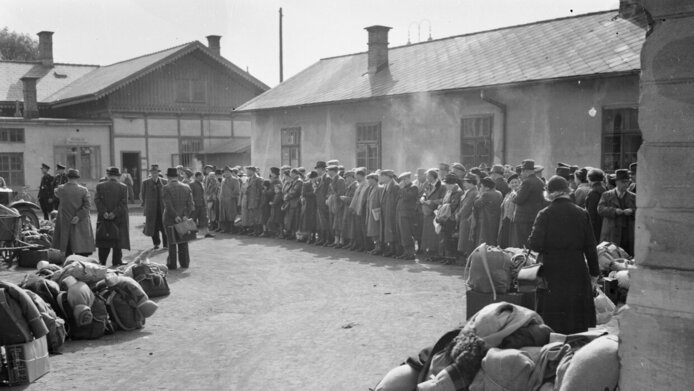 About two months after its offices were closed by the National Socialists on 18 March 1938, the Jewish Community of Vienna was reopened in May under a changed name (Jüdische Gemeinde Wien instead of Isreaelitische Kultusgemeinde Wien). From that point onward, however, their activities were under the control of the Nazi regime. The lawyer and Zionist activist Josef Löwenherz was first arrested, but later appointed to serve as the Community's director until the end of the war. Researchers have now been able for the first time to trace how he saw the situation of the Jewish population: the activity reports he wrote were among the documents screened in the context of a research project.
Collective and individual experiences
"The reports are a very authoritative source. You can see how the situation became more and more critical, you feel the distress, but also his commitment to the people concerned", says historian Eleonore Lappin-Eppel from the Institute of Cultural Studies and Theatre History at the Austrian Academy of Sciences. The question asked by Löwenherz "What are we to do with them?", for instance, illustrates the problems that arose from the mass deportation of the Jewish population of Vienna. A growing number of mostly impoverished refugees from all over Austria very soon swelled the ranks of the Viennese homeless. The research project aims to produce a two-volume source edition, with the first volume to be published in spring 2019. The publication of previously unpublished sources reflects the experience and perception of the events from the Jewish population's standpoint: from the Anschluss to the phase of deportation and the closing down of communities and, finally, annihilation. There is a wide spectrum of documents, ranging from official sources stemming from Jewish organisations and communities, such as the activity reports mentioned above, to personal items such as letters, diaries and interviews. The fact that the publication covers the situation throughout Austria is also new.