Geofinance of Renewables and Lobster Roll in Cambridge
Culture and Society
August 6, 2020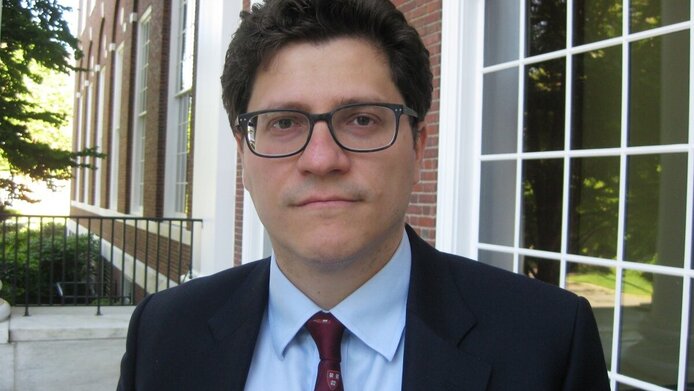 "Investing into renewables is good for oil exporters – at least for some", was what I highlighted when discussing one of my insights from my current research activities at the John F. Kennedy School of Government at Harvard University in Cambridge, MA. Oil exporting countries in the Middle East generate almost 100 percent of their electricity by burning fossil fuels (i.e., gas and oil). However, this could limit their capacity to export oil, which constitutes the main source of state revenues in the region. Consequently, substituting oil in the electricity production through renewables helps generating more revenues from oil exports.
Geopolitics and Energy at Belfer Center
At the Belfer Center for Science and International Affairs I research energy transitions and their geopolitical and financial implications. I selected the Belfer Center as the receiving organisation because of its leadership role in the area of geopolitics and energy. The great interdisciplinary working environment at the Belfer Center allows me to address complex topics, such as the effects of the global energy transition on finance, that are too broad to be dealt with a single discipline. My work at Harvard builds on my research in green infrastructure financing and in sovereign wealth funds.
uring my Diplomstudium at the University of Vienna I wrote one of the first thesis on the novel phenomenon of sovereign wealth funds, which are state owned investment funds. Some of these funds are at the forefront of green investing. In order to deepen my empirical work on the politics of sovereign wealth funds, I did my PhD studies at the London School of Economics and Political Science. My thesis was the foundation for the recently published monograph Capital Choices with Michigan University Press.
People's Republic of Cambridge
Sometimes referred to as the 'People's Republic', suggests that Cambridge is quite a different place from the rest of the USA. That is true to some extent. With its numerous squares, Cambridge is teeming with cafes, bookstores, and boutiques all around and is home to many museums. Apart from staying in museums, libraries and doing research, I find Cambridge an ideal place for enjoying outdoor activities and seafood, especially lobsters. Originally called the cockroaches of the sea, lobsters were also known as the poor man's meal a few centuries ago. Nowadays Lobster Roll is a local specialty with its origins in the 1920s – featuring chunks of lobster meat soaked in butter and served on a sweet bun with coleslaw salad and french fries.
Corona's impact on research
Almost everything in Cambridge revolves around education and research. Harvard and the Massachusetts Institute of Technology are the largest employers, and many technology and biotech firms are located in Cambridge, including Google, Takeda, Sanofi, and the COVID-19 vaccine developers, Pfizer and Moderna, to name a few.
COVID-19 has not only altered everyday life, it has also brought back wild turkeys around Harvard. The animals are regularly seen around campus, and their number has been increasing. After many weeks of lockdown the University now starts slowly to open up again. There is no question that the upcoming semester will look starkly different from the usual previous ones. COVID-19 is not only upending teaching but also the way of conducting research. The urgency of the pandemic is also uniting researchers from disparate disciplines. The pandemic is pushing us to make research more open, efficient and collaborative.