Nature and Technology
June 25, 2018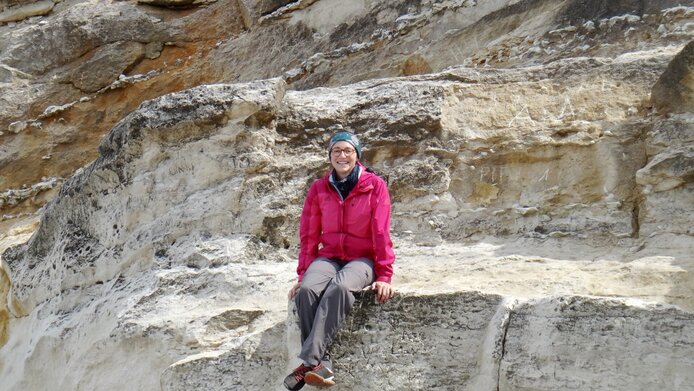 I am working in the field of climate research with a focus on the physical and chemical properties of aerosol particles. In October 2017, I started doing research at the University of Aarhus in Denmark within the context of a Schrödinger fellowship. After studying physics at the University of Vienna, I was drawn to Switzerland where I completed my doctoral thesis as part of an EU project. During this time I specialized in the interaction of aerosol particles and incident solar rays, i.e. the scattering and absorption of light. The extent of these effects depends primarily on the size and number of particles and their chemical composition. These properties are determined by the source of the particles and are variable in time. In addition, external influences such as temperature and humidity can also change the physical and chemical properties of the particles. These factors need to be taken into account especially at higher altitudes and in areas where higher humidity levels are expected.
Closer to the research focus
For my doctoral thesis I was involved in several "flight campaigns" in Europe, where we were able to study particles of different origin at different altitudes. One focus lay on areas with so-called anthropogenic particle sources, such as emissions from cars or industry. However, the largest mass of aerosols in the world stems from natural sources. The seas and oceans produce huge amounts of aerosol particles, some aspects of which have not yet been sufficiently researched. My fascination with nature and the sea finally led me to apply for a Schrödinger fellowship to study marine particles in the field in Denmark. Here, I can apply and extend the methods learned during my doctoral thesis and apply new techniques to investigate the role of these particles in cloud formation.
Brainstorming over lunch
The Atmospheric Physical Chemistry Group at Aarhus University has both excellent and unique facilities and a very friendly and easy-going team. The teamwork is excellent, and we are a really close-knit group. For example, we all have lunch together in the cafeteria where we not only talk about what's new in the city, but also about amusing Danish expressions or ideas for holidays. In general, everyone is very happy if a foreign team member manages to learn a little Danish. This is, however, easier said than done. Despite being related to the German language, it has some unexpectedly strange sounds that I find difficult to pronounce.
Hanging out together connects faculties
One thing that I like very much here is that the University of Aarhus specifically promotes cooperation between the individual faculties. They organise what they call "hangouts", for instance. During these hangouts you can enjoy various sports and/or social activities with all the university's faculties for a day, complete with live music and cold beer. Such events forge closer links between the different groups, which are then deepened even further by special in-house conferences. This type of networking spirit is also evident in the extramural events. Membership of associations and clubs is widespread and expats are also warmly welcomed.