Culture and Society
February 6, 2023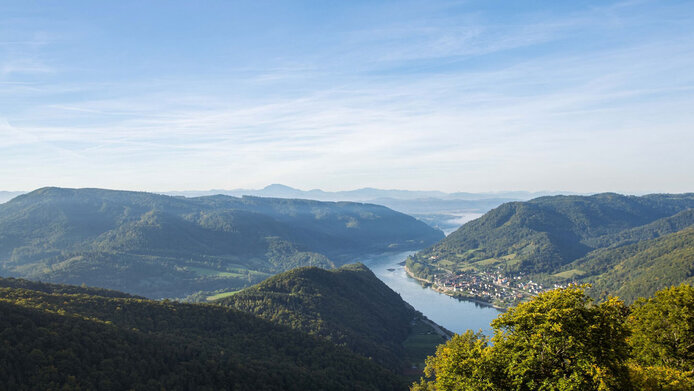 At a meeting on the EU Strategy for the Danube Region (EUSDR) in Vienna in late September 2022, the President of the Vienna Provincial Parliament Ernst Woller (SPÖ) expressed his solidarity with Ukraine, emphasizing the importance of cross-border cooperation. Also present at the meeting, the Ukrainian Deputy Minister for European Integration and Chairman of the EUSDR, Igor Korkhovyi, described the Danube as the river of life for Ukraine and an important line of security. This goes to show that a metaphor popular in the 19th century, comparing the Danube to a connecting bond between peoples and nations, is still in use today.
But has the Danube really had as great an impact on the identity of its ten riparian states as has been attributed to it? How have the political upheavals of the 20th century – the collapse of the Austro-Hungarian monarchy, World Wars I and II, the Iron Curtain, the end of the Eastern Bloc, the Yugoslavian War and the break-up of Yugoslavia – changed the image of this common bond? Is the Danube indeed the "great integrator," as Hungarian author Péter Esterházy phrased it in his book Donau abwärts? These are the questions that the three-year research project "Reading the Danube. (Trans-)National Narratives in the 20th and 21st Centuries", using literary texts, films and photographs from all of the riparian states of the Danube. Based in Vienna and Tübingen, the project is funded by the Austrian Science Fund FWF and the German Research Foundation DFG.
Inspiring collaboration
The research project had its genesis in an unusual connection: the German scholars Edit Király, a native of Budapest, who teaches there and lives in Vienna, and Olivia Spiridon, who was born in Sibiu and now lives in Tübingen, joined forces and for several years organized a literary seminar on the Danube for participants from all Danube countries on a Danube Island near Budapest. As a result, they published an anthology of approximately 500 pages on this subject entitled Der Fluss (the river) in 2018.
Far from having exhausted the topic, the two researchers engaged in a follow-up project, in which other media will also be examined. They were able to recruit the photo-historian Anton Holzer and, as principal investigator, Christoph Leitgeb, who conducts research at the Institute of Culture Studies and Theater History at the Austrian Academy of Sciences in Vienna. The doctoral student Branko Ranković from Novi Sad completes the team, which cooperates with research centers in other cities along the Danube.