Cross-dimensional quantum theories
Nature and Technology
June 22, 2023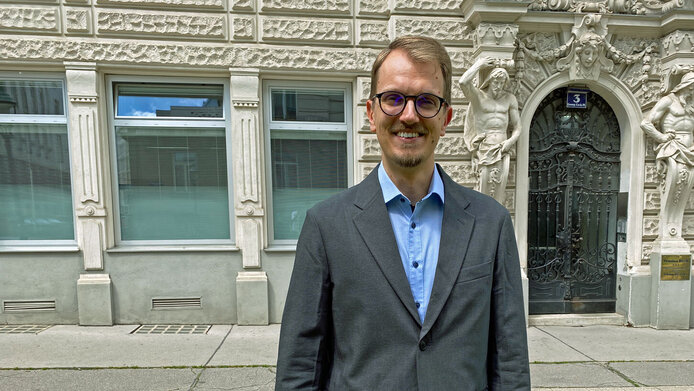 What knowledge gaps does your project aim to fill?
Marcus Sperling: We work with a physical theory called quantum field theory, usually abbreviated as "QFT". It describes physical phenomena ranging from the very small in the subatomic realm to some aspects that pertain to the entire universe. Many of QFT's predictions have been accurately confirmed in experiments such as those carried out at the Large Hadron Collider at CERN.
However, many of the calculations arising from QFT are so complicated that they simply cannot yet be done, because some of the theory's mathematical foundations are not even fully understood. This is especially problematic when we try to apply QFT to complex and more realistic systems with a larger number of particles.
In physics, you often study simple special cases first, and then gradually build a general theory on that basis. That is why my research looks at a special kind of quantum field theories, supersymmetric QFTs, which have certain mathematical properties that make it easier for us to perform exact calculations. We use these "simplified" QFTs as a kind of laboratory environment that enables us to better understand the whole theory.
What are your first steps in your project?
Sperling: The idea is to use supersymmetric quantum field theories, which are similar to actual physical systems of subatomic particles. Since these are only thought constructs for the time being, we can even study theories in more dimensions than just the three spatial dimensions and one time dimension we live in.
Marcus Sperling is currently conducting research on supersymmetric quantum field theories at the interface of physics and mathematics at the Shing-Tung Yau Center at Southeast University in Nanjing, China. After completing his PhD at the Gottfried Wilhelm Leibniz University in Hannover, he worked at the University of Vienna as a postdoc and then at the Yau Mathematical Sciences Center at Tsinghua University in Beijing, China.