Cool technology, crazy robots
Nature and Technology
February 22, 2016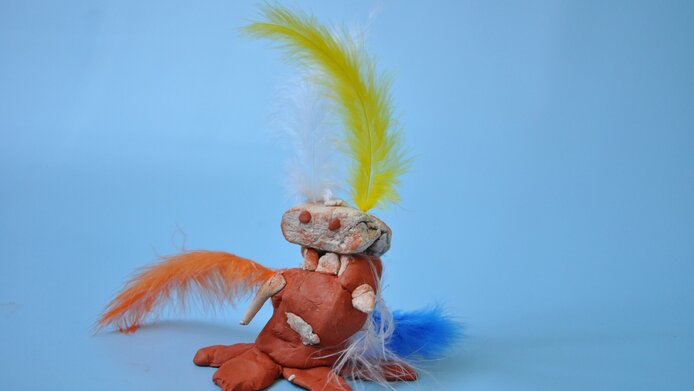 It all starts with the notion of building a robot according to your own ideas. What should it be able to do, what should it look like and what is needed to make it work? "The robot is just there for me and can do all that needs to be done in my room: clearing up, watering the flowers and taking care of the terrarium. It should be social and a bit like a pet. It must not harm people. It needs to do anything I say and look after itself." This is how 12-year-old Ronja from Vienna imagines her own, personal high-tech companion. Ronja is one of the pupils who participated in a project by the Vienna University of Technology (TU Wien) that started in the autumn of 2014. With the support of the Austrian Science Fund FWF, the research group "Vision for Robotics" developed the educational project "Crazy Robots" for schools with the aim of getting children to develop an interest in technology and science and their applications.
Focusing on the interests of the participants
According to the creator of the idea and head of the project, Lara Lammer from TU Wien, the endeavour has a special twist: "We familiarise the children with the entire concept of product development, from the first idea to the prototype." As robots hold particular appeal for children, many programmes exist in this domain, for instance using Lego. Initially, the researchers at TU Wien also offered such programmes. "We realized, however, that we reached no more than a third of the children in a class", relates project member Markus Vincze in an interview with scilog. Accordingly, the project team broadened its approach, created more room for ideas and user-oriented needs and was able to demonstrate that technical progress requires more than just technical knowledge. – The new programme caters to children at various levels, taking account of their individual interests and skills. The range of subjects addressed includes product design and engineering, but also sociology and medicine. A special focus lies on sensor technology and image processing, the speciality of the Vision for Robotics Group. "We want to show that robotics is an integrative science involving the co-operation of creative people from a great variety of disciplines", notes Markus Vincze.