Climate archive in the ice
Nature and Technology
January 12, 2017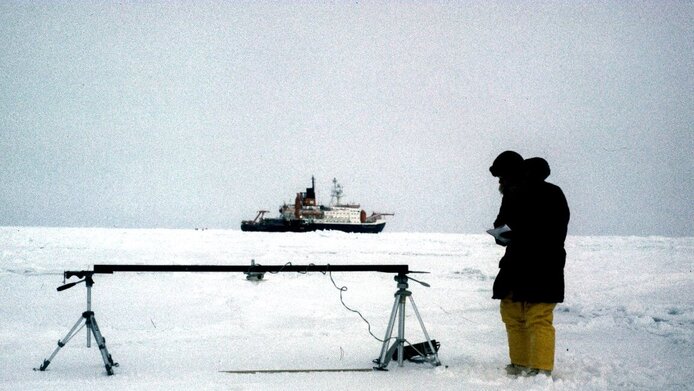 "The Elise Richter was a turning point in my scientific life", is how Elisabeth Schlosser comments on the grant she received from the FWF in 2006. At that time she had been on the brink of leaving science for good. Why was that?
Two-class science system
Ever since 1992 – with short interruptions – the meteorologist from the University of Innsbruck has been working exclusively on the basis of fixed-term projects financed from third-party funds. A situation she had not anticipated: "I thought that at some point I would get an assistant's post at the university. But apparently I'll be stuck with a third-party funding existence until the day I retire", she notes. Not only does she have to keep writing proposals, but there are additional obstacles such as the 'chain contract law' limiting the number of consecutive temporary contracts researchers can conclude. The scientist regards this situation as exhausting and demoralising - and she even sees Austria as having a two-class science system: "As a scientist working with third-party funds you are a second-class person", she says.