Ancient cemetery without pomp and glory provides new insights
Culture and Society
July 27, 2020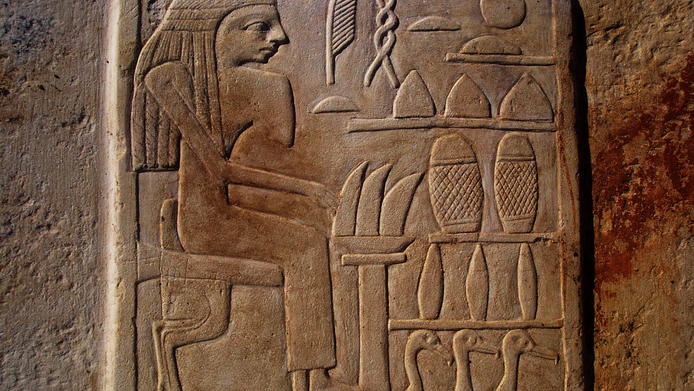 "In a really simple grave we found food in the dead man's hand. A piece of bread perhaps? It was carefully placed there after his death, and the hand was arranged in front of his face so that he would have provisions in the afterlife," relates Eva Christiana Köhler, describing a touching find. This is one of 218 graves which Köhler, an Egyptologist and archaeologist, and her team found in an unknown part of the "Necropolis of Helwan". This excavation site on the eastern bank of the Nile, close to the present-day city of Helwan and about 25 kilometres south of Cairo, is considered the largest ancient cemetery of its time. As finds have shown, it enjoyed its heyday between 3,300 and 2,700 BC, which corresponds to the Central European Bronze Age. It is not only its size, however, that makes it unique: the necropolis is mainly occupied by ordinary mortals, members of the ancient lower and upper classes of Memphis at the time when it was the capital of Egypt. "The graves allow us to look at the grassroots of urban society and to understand it better," explains Köhler, who has been head of the Institute of Egyptology at the University of Vienna since 2010.
Rescued for posterity at the last minute
Several years of excavation work on the previously unexplored area rewarded the researchers with the discovery of a total of 218 graves, 229 corpses, about 70,000 plant and 13,000 animal remains, as well as more than 150,000 pottery fragments, hundreds of vessels and about 2,000 other artefacts. According to Köhler, the field of about 7,000 square metres is only a small part of the original excavation area. First excavations there were conducted in the 1940s under the direction of the renowned Egyptian archaeologist Zaki Youssef Saad (1901-1982). At that time, more than 10,000 graves were uncovered on an area of around 100 hectares.