Will we make the energy transition happen?
Culture and Society
November 14, 2022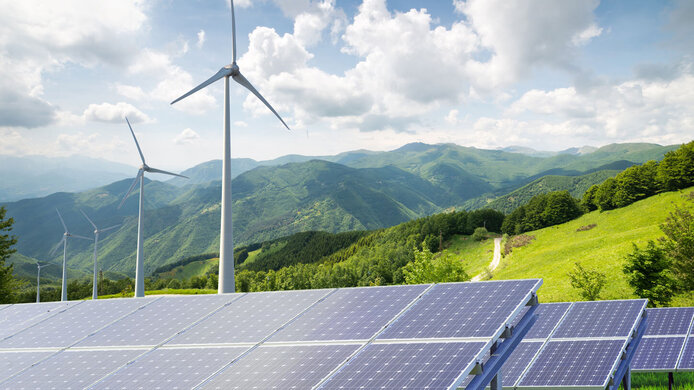 Our energy system is in a state of upheaval. Even before the current energy crisis we knew that the enormous dependence on fossil fuels had to be drastically reduced. The Austrian federal government is pursuing the ambitious goal of making Austria climate-neutral by 2040. The associated move away from coal, oil and gas and the massive expansion of solar, wind and hydropower will have a considerable economic and social impact. In the coming decades we will need not only knowledge related to action and orientation, but also a flanking process of scientific reflection.
The radical transformation of our energy supply is no simple matter. We will not be able to achieve very much with isolated measures, however well-intentioned. The issue of energy transition clearly reveals how complex and interwoven the necessary changes are. In science, we speak of transition when societies change from one state to another. While there are historical examples, attempts were rare to pursue the planned development of existing complex socio-technical systems, i.e. society and its technologies, towards a new goal. In many ways we are entering uncharted territory.
Joint show of strength for a new era
If energy transition is to be successful and lead to a largely climate-neutral society, the undertaking hinges on many simultaneous, mutually complementary changes. Such changes are of a comprehensively socio-technical nature, involving not only the development and application of new technologies and infrastructures, but also changing values, social practices and new forms of economic activity. If taken seriously, energy transition affects all areas of life, and many forward-looking solutions must be cross-sectoral i.e. by integrating different forms of energy, areas of application and economic activities as sensibly as possible, to achieve the desired effect. Consequently, the existing systems must be challenged and changed, and novel solutions must be conceived and translated into reality. Potentially, the whole of society is involved in this process.