Biology and Medicine
July 11, 2022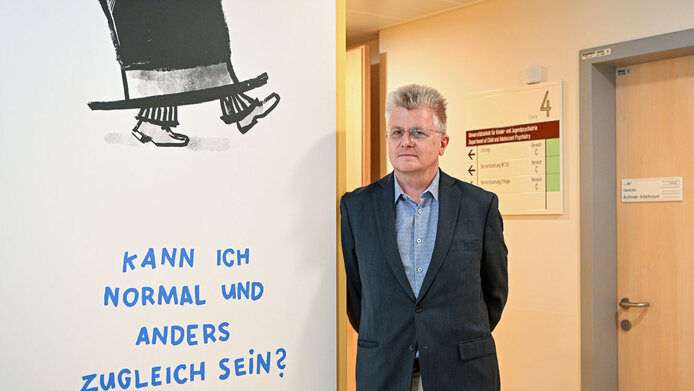 Sometimes it begins in the school yard that body weight suddenly becomes an issue. Who weighs how much, which girl is the thinnest? Young people are starting to be concerned about nutrition and calories and step on the scales more and more often. Eating disorders usually develop very gradually, mostly affecting girls – and the girls are getting younger all the time.
Andreas Karwautz is well placed to confirm this trend. He is a psychotherapist, child and adolescent psychiatrist, and founder and director of the special outpatient clinic for eating disorders in children and adolescents at Vienna General Hospital. "In the past, on average we used to have 14-year-olds with full-blown anorexia, but today they are often as young as 12," he reports, describing a development that has been accelerated by the pandemic. His observations are supported by studies from Sweden and Germany. Tragically, the younger the children are, the more serious and far-reaching the consequences of the disease will be for body and mind.
The younger, the worse the long-term consequences
In the case of anorexia, the organ systems switch to survival mode and the body down-regulates all functions, slowing down blood pressure and heart rate. The brain is undersupplied, the patient becomes tired, unfocused and depressed. Anorexic children stop growing because growth hormones are suppressed, which is also problematic for bone development and can cause osteoporosis later in life.