The power of stories untold
Culture and Society
December 16, 2022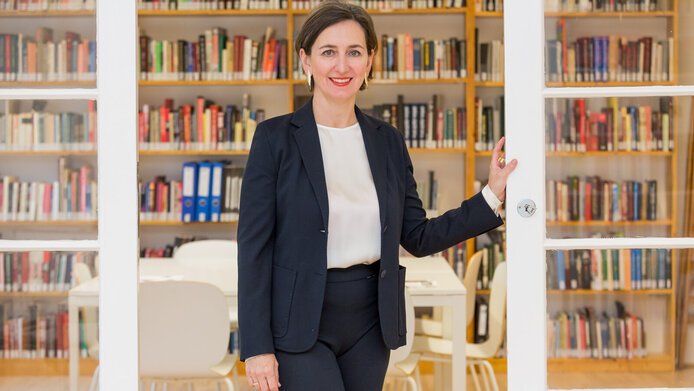 On October 7, 2022, the Nobel Committee announced this year's Nobel Peace Prize laureates, the Belarusian human rights lawyer Ales Bjalyazki, the Center for Civil Liberties in Ukraine, and the Russian human rights organization Memorial. Just hours after the announcement, a Russian court ordered the seizure of Memorial's Moscow offices. Less than a year earlier, in December 2021, the Russian Supreme Court had already ordered the shut-down of this human rights organization, which was formed in 1987 during the era of glasnost and perestroika and initially focused on documenting crimes committed in the Stalin era. In recent years, the group has spoken out against the repression of dissidents under President Vladimir Putin and kept a list of political prisoners in Russia.
From a spirit of optimism back to the Cold War
Barbara Stelzl-Marx is intimately familiar with Memorial Moscow. Now the director of the Ludwig Boltzmann Institute for Research on the Consequences of War in Graz and professor of contemporary history at the University of Graz, she herself worked in this human rights organization in 1999 on an Erwin Schrödinger Fellowship funded by the Austrian Science Fund FWF. She paid her first visit to Moscow in 1991. "At the beginning of the 1990s, the archives were opened up, it had become possible to travel, to do research, to conduct interviews," she says, recalling the spirit of optimism that reigned at the time.
In recent years she has observed a reverse movement, however: a spreading sense of fear. Colleagues are increasingly worried that voicing opinions – such as negative statements about the behavior of the Red Army at the end of the war – could be considered to be critical of Russia and thus have a negative impact on their careers. Stelzl-Marx also observed an increase in intelligence activities.