The postmodern family: not perfect, but beautiful?
Culture and Society
November 14, 2022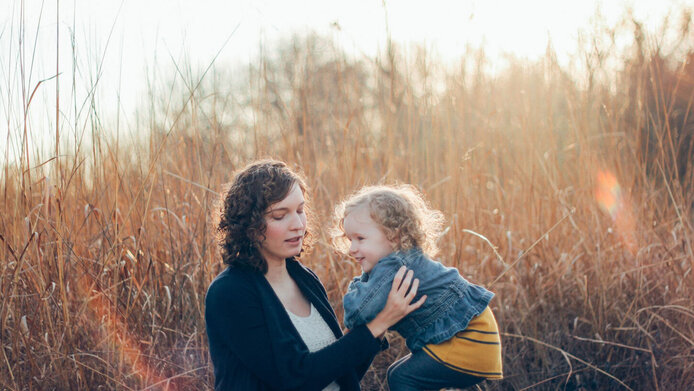 "Do you want to have children? Are you single, lesbian or gay? Whether it be co-parenting, rainbow family, multiple or single parenthood – start the family that suits you!" This is the promise familyship.org makes to attract members. The German platform offers family planning via the internet, a trend that has been around for a long time in the USA and the UK, and has also found a growing market in German-speaking countries in the last 10 years. The first platform of its kind there, familyship.org now boasts 14,000 users and 7,000 members. As in online dating, you create a profile, make contacts and get to know each other. The desire to have children is fulfilled without love and usually without sex. It is all held together by a friendly relationship between the co-parents and the child they share.
Has the traditional family, the love partnership between a woman and a man from which children spring, finally reached the end of its useful life? In a society that sees divorce in every third marriage and more and more single individuals, co-parenting seems to be a logical consequence – and, perhaps, even the future model of the post-modern family? It should not be forgotten that diverse family systems are the historical norm and: "The model of the bourgeois nuclear family only emerged in the late 18th century, and also had a significant influence on the Christian-Catholic model," explains moral theologian Angelika Walser.
Motivation and values of co-parents
Together with Bernadette Breunig, a doctoral student at the University of Salzburg, Walser is investigating the change in family models from a Catholic-ethical perspective, and her current research focuses on co-parenting. There are still hardly any studies on the long-term impact of co-parenting on children and adults. Walser and Breunig are setting out to change that. In interviews with more than a dozen co-parents, they explored the motives and values of the couples who found each other on family.org.
Initially an attractive model especially for homosexual and queer couples, co-parenting now enjoys increasing interest from heterosexual women, who make up two thirds of members as the survey showed. Many of these women do not have a partner or they have one who does not meet their wish for children, and at some point the biological clock starts ticking. Walser reports that women also consider it important to have a fair distribution of roles in childcare and that many of them have experienced deficits in this regard. For this reason, anonymous sperm donors are out of the question for these women. The desire to raise the children in a good friendly relationship between both biological parents is the main motivation for co-parenting. In addition, there is often a "social parent", for example when homosexual couples are in a love relationship and have the baby they long for with a co-parent. Incidentally, the majority of expectant co-parents are university graduates and financially well off: they can and want to afford children. – They just shy away from the burden of a love relationship with its high demands.
Responsible or self-centred?
Is this kind of co-parenting a new, better form of relationship in the context of the smallest social structure, or is it just a friendship of convenience that caters to self-interest with its sole focus on having a child? Angelika Walser admits to an initial scepticism with a view to this "made-to-order family". "But from our interviews we now know that these couples have a strong sense of responsibility. Usually they live in a reliable and stable setting and make sure that they act in the best interest of the children and their rights." In principle, the co-parenting model guarantees the right of children to know their biological parents. The couples take this into account from the outset, and it applies even if the relationship should break up. But it is precisely here that Walser sees a potential breakdown. "The co-parents live under the great illusion that they can work everything out between themselves without any legal safeguards." But what happens if one parent falls ill, or gets into financial difficulties, and can no longer meet their childcare duties? What if a child is disabled? Walser suggests that website operators make stronger recommendations for seeking legal advice and that parents-to-be seek contractual protection. Parents need to take precautions to protect the weakest member. "Things don't always turn out the way one expects them to, and that applies not only to the children," Walser points out.
Traditional values stay
The co-parenting model has many overlaps with the values of classical families, as exemplified by the description of one respondent: "From what the outside world sees, we look like a completely normal family." Walser agrees that this "model of loving relationships" is one viable family system among others with connections to the Catholic tradition, where friendship and love are closely interconnected. Walser considers it important to encourage a shift in theological ethics towards recognising the plurality of family models in times of change. She reports that she has recently found small indications of such a shift in Pope Francis's letter "Amoris Laetitia", which highlights the value of friendship in marriage. From her point of view, it would make sense, and benefit the co-parents and the children, if the model of co-parenthood were legally regulated in the future. Discussions to this effect are currently ongoing in Germany. Walser and Breunig seek to continue their investigations into what a contemporary family ethic could do to ensure stability for children and contentment for parents.
---
Personal details
Angelika Walser was appointed professor of Catholic moral theology and spiritual theology at the University of Salzburg in 2015. Prior positions included a post at the University of Vienna. An APART scholarship from the Austrian Academy of Sciences enabled her to do research in Boston. Walser's research focuses on bioethics (especially surrogacy, adoption, egg freezing) as well as relationship ethics and feminist theology. Set to run until 2024, the project "Children's Rights in Reproductive Technologies" has received EUR 122,000 in funding from the Austrian Science Fund FWF. The anthology Familie im Wandel will be published in 2023 with contributions from the project.
---
Publications
Walser, A.: Zum Umgang mit dem unerfüllten Kinderwunsch aus theologisch-spiritueller Sicht. Eine persönliche Erkundung, in: Family Forum, 11, 321–331, 2022
Walser, A.: Egg Freezing und Co-Parenting – Maßnahmen zukünftiger Familienplanung aus theologisch-ethischer Sicht, in: Büchner C., & Giele N. (Hg.), Theologie von Frauen im Horizont des Genderdiskurses, 273–285, 2020