"The cradle of civilisation is found in the Orient"
Culture and Society
March 17, 2017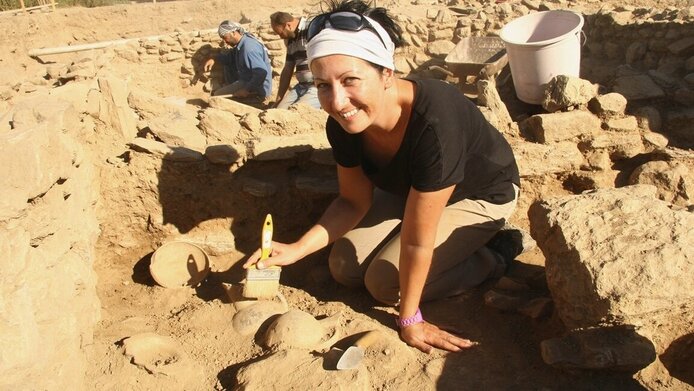 In 2015, Barbara Horejs caused a stir in the research world: she had found out that the adoption of a sedentary lifestyle occurred a great deal earlier than previously thought. The transition from the age of nomad hunter-gatherers to that of farming communities in durable settlements marks the evolution of humankind to this day. A settled way of life and urbanisation – these are the two phenomena in human history on which our current civilisation is based. The archaeologist from Vienna has made these two topics the focus of her research.
From nomads to crop farmers
Barbara Horejs completed her six-year FWF-funded START project at the end of 2016. In the course of her research she discovered that migrants from the Middle East had settled in western Turkey and established crop cultivation there as far back as 8,700 years ago. From Turkey, the new lifestyle spread to Europe via the Balkans. Hence, not only did people first settle down much earlier than hitherto assumed, but this evolution was also triggered by migration from the Orient to Europe – at a time when there were still hunter-gatherer groups roaming the Aegean region. "Migration brings civilisation", is how Barbara Horejs sums up her findings.