The big little difference
Biology and Medicine
November 17, 2023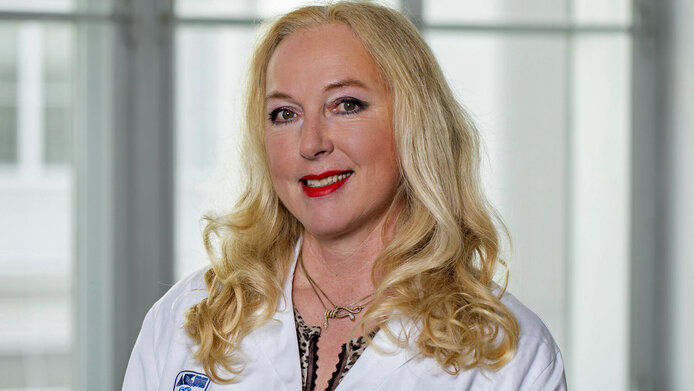 A physician's job often resembles that of a detective: a wide host of factors must be considered to diagnose a disease and study its development, progression, cure and prevention. This is why medicine is so fascinating and difficult at the same time. One factor, however, has been disregarded or outright ignored for many years: gender. Throughout the history of medical research, the prototypical human was male. "This only reflects the general world view, which revolved around men while women and what set them apart went unseen," physician Alexandra Kautzky-Willer says. "In the past, women were considered unfit study participants due to their menstrual cycles and because they might be pregnant." As hormonal changes impact pharmacological test results, drugs were not tested on women for a long time, and they remain under-represented in clinical trials to this day. "As a result, medicine still knows way too little about women's bodies," Kautzky-Willer concludes.
Biological differences
So what are the differences between the sexes? "For one thing, there are biological and genetic differences; then there are hormones, the distribution of their receptors and their effects, and finally, there's organ structure," the researcher explains. Some cardiovascular drugs or anti-coagulants have different effects on female patients because women's bodies are not only built differently, but there are also variations in enzyme activity, as a result of which substances are broken down more rapidly or more slowly. As women have a higher percentage of fat mass and a lower percentage of muscle mass and water than men, substances are distributed differently in their bodies. Women weigh less than men, have an overall higher body fat percentage and their organs are supplied with more blood.
So there is ample evidence that a person's sex warrants some attention in medicine. Diabetes or cardiovascular diseases are just two examples that highlight the fact that men's and women's bodies are not so similar after all. "Heart attacks not only present differently in women, they also occur ten years later compared to men because estrogen protects premenopausal women. If a woman suffers a heart attack, however, mortality is much higher. And for women who have been diagnosed with a metabolic disorder, the risk is considerably increased already from a young age," Kautzky-Willer shares. Specialized in the field of diabetes, she has witnessed enormous discrepancies between women and men in this field for many years. It is thanks to her work on gestational diabetes that a glucose tolerance test has been included in the medical examinations carried out as part of the Austrian mother-child health passport scheme since 2010.
Personal details
Alexandra Kautzky-Willer became a trailblazer through her appointment as Professor for Gender Medicine in Austria when the first respective chair was established at the Medical University of Vienna in 2010. She investigates the biological and psycho-social differences between men and women when it comes to health awareness as well as in the development and perception of diseases.
More Information