Robotics modelled on bees
Nature and Technology
September 11, 2017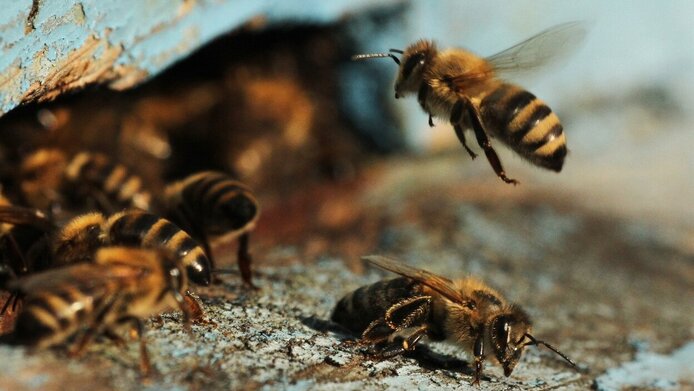 It is well-known that bees live in highly organised systems. In contrast to wasps or bumble bees, their special form of organisation helps the entire colony survive in the hive. What has been little known until now was the behaviour of very young bees on the day of hatching. A research group headed by the zoologist Thomas Schmickl from the University of Graz has taken a closer look at their behaviour and found it to be more complex than expected. In a project funded by the Austrian Science Fund FWF, the researchers designed a behavioural model of the young bees and transferred it to robots, where the bee strategy turned out to be surprisingly effective.
Bees seek out warmth
"Newly hatched bees spend their first day doing nothing special. They clean the cells from which they hatched so that the queen bee can lay new eggs in them", explains Thomas Schmickl in the interview with scilog. "Previously, the behaviour of these baby bees was not given much attention, but it has been shown that it is essential for maintaining the hive system and enabling the colony to survive the winter." The temperature in the hive is of prime importance. A bee larva is the most rapidly growing creature on the planet. Within five days its body mass grows by a factor of one thousand. "No other creature in the world grows as quickly relative to its initial size. This is feasible only because bees heat up the brood nest to 35 to 37 degrees which makes their metabolism operate at full blast", reports Schmickl. In which cells the queen lays the new eggs depends on their temperature. Higher temperatures mean a more efficient use of the heat.