Madrid – as close to heaven as you can get
Culture and Society
June 19, 2017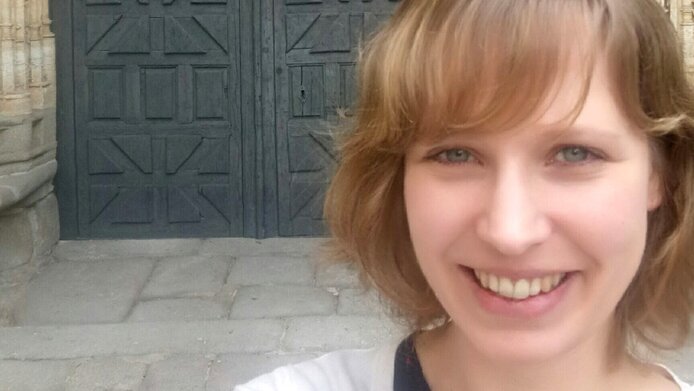 My work is in organisational research with a focus on human resource management. After acquiring my PhD in Germany and doing a postdoc year in northern England, I was appointed to a position at the University of Innsbruck in 2011. After three years in Innsbruck I got the itch to travel again. I decided to apply for an Erwin-Schrödinger grant to do research at the IE University Madrid, where I had been a guest researcher for four weeks in 2014. This short visit had convinced me that it was precisely this institution I wanted to go to and to Madrid, the city which is as close to heaven as you can get as a Spanish saying affirms.
A motivating science environment
I have always lived according to a Spanish-style daily rhythm, involving work in the office long into the evening and a dislike of early-morning appointments. In Spain, this is really the rule rather than the exception – luckily for me. The famous Spanish siesta, however, is more fiction than fact in many jobs. Specifically, at the IE University there is hardly any time for an after-lunch nap. I have found my colleagues to be very ambitious and driven by their passion for research. Being a private institution, the IE University places a special focus on first-class teaching. Having said that, their commitment to cutting-edge research and to publishing in top journals is still a priority. All of this meant I found myself in a motivating work environment that supported me in advancing my research.
Currently, I am investigating how employers present themselves to potential staff members through language, images or videos, as well as what values they communicate and what is expected of applicants in consequence. At the same time, I am looking at the perspectives from the job applicants' standpoint: how is the self-presentation of employers perceived by the recipients? What values are important to potential staff members and how do they project and see themselves?
Interdisciplinary exchanges
I find my stay and the new contacts to be enriching at several levels. Obviously, I had an idea before I applied of who was interested in similar research topics and would therefore be an appropriate partner for exchanges and cooperation. What was more of a surprise for me was the discovery of how fruitful the interest in certain methods of research could be for such exchanges. There have also been very interesting interdisciplinary discussions, for instance with colleagues in the field of communications and political science. In a field of research like mine which deals with organisations and the people in those organisations it is important to think sometimes outside the box of your own discipline.
A worthwhile visit
Even though Madrid is the highest capital city in Europe, I often miss my office amid the mountains of Tyrol and my colleagues in Innsbruck. The work on shared projects has enabled me to stay in touch through regular Skype meetings, encounters at conferences and reciprocal visits to Innsbruck and Madrid. – That seems to be another advantage of Madrid: neither colleagues nor friends need much persuading that a visit to Spain is worth their while. I am experiencing Madrid as a fascinating city of extreme cultural diversity. On the other hand, it is also a city that is known for defying globalisation, at least in linguistic terms. Unlike other European cities, you can hardly get by with just English around here. Knowing Spanish is not only rewarding because it allows you to take part in "cultural" life more fully, but it also means you can follow the football commentators on television or the grocers when they tell you the story of their lives, which is something they are fond of doing frequently and in great detail.