Global warming disrupts the relationship between plants and pollinators
Biology and Medicine
July 18, 2022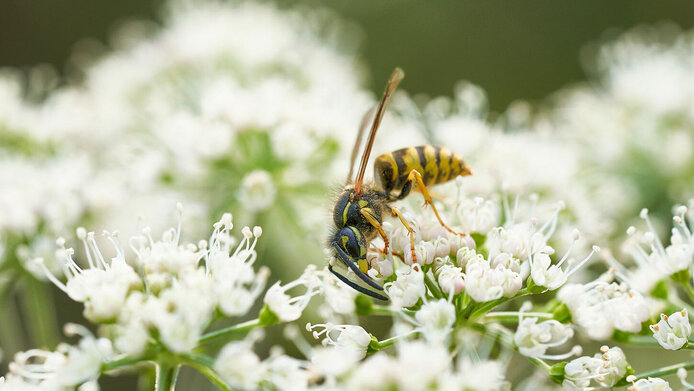 Without the scent of roses, lilacs and lilies of the valley, our olfactory world would be a lot poorer. The scent of flowers is not primarily a chemical signal to humans, however, but to their pollinators. And many crops indeed depend on insects for pollination. Therefore, if the flower-pollinator interaction is impaired by global warming, this will also affect the harvest yield. In his FWF-supported project under the Lise-Meitner funding track, entomologist Guaraci Duran Cordeiro from the University of São Paulo investigated how global warming affects the relationship between three crops and three pollinators. He used the 'flight cage' of the University of Salzburg's Botanical Garden, an open-air laboratory enclosed by netting for controlled pollination experiments, to compare the attraction of strawberry and buckwheat at physiologically optimal temperatures with the modified composition of the floral scent at five degrees of warming.
Decoding the enticing scent
Principal investigator Cordeiro selected crop plants from different plant families for the experiments in the FWF project: strawberry (Rosaceae), buckwheat (Polygonaceae) and oilseed rape (Brassicaceae). The three pollinators were the European honey bee (Apis mellifera), the buff-tailed bumblebee (Bombus terrestris), and the red mason bee (Osmia bicornis), all from the Hymenoptera group. Cordeiro cooperated with Stefan Dötterl, head of the plant ecology working group and the Botanical Garden in Salzburg. In the course of many methodological steps the researchers explored the influence of a strong climate change scenario of five degrees of warming on the chemical plant-pollinator communication. Behavioural observations in the flight cage in sunny weather were only the final step in the process.