Breast milk as a weapon against cancer
Biology and Medicine
April 10, 2017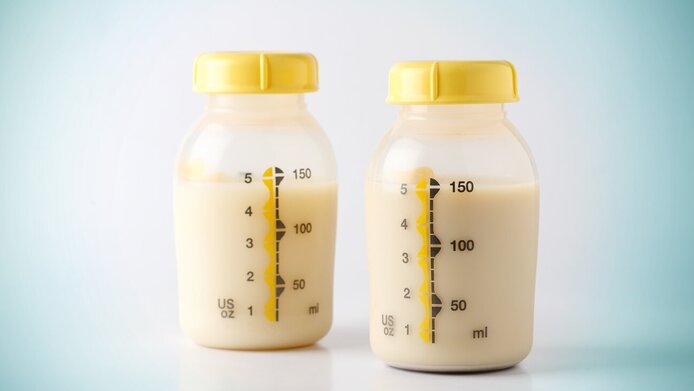 Many types of cancer respond well to treatment if detected early and treated with effective chemotherapy. But types that are poorly treatable include skin cancer and brain cancer (glioblastoma) as well as metastases, i.e. tumour cells spreading to remote parts of the body via the bloodstream. But even the most malignant cancer cell has a weak spot, an Achilles heel. Unlike healthy cells, the membrane enveloping cancer cells carries on its outer side negatively charged molecules, the lipid phosphatidylserine (PS). This means that PS can serve as a marker for cancer. With the support of the Austrian Science Fund FWF, a team from the Department of Molecular Biosciences at the University of Graz has developed a new weapon that selectively targets this Achilles heel.
Peptide arrow carved from breast milk
In a preceding FWF project, the team of principal investigator Dagmar Zweytick had already ascertained that the PS cancer marker was an appropriate target for anti-tumour medication, since it was detectable on membranes of various types of cancer and even metastases. In the present follow-up project, the team has now managed to hone a human defence peptide into an arrow that targets cancer cells. A modified and strengthened active part of the peptide lactoferricin, which is found in a precursor in breast milk, identifies various types of cancer cells, including melanoma and glioblastoma. The positively charged peptide arrows selectively locate the negatively charged PS-exposed on the surface of cancer cells, dock on to them and within a few hours induce cell death (a command that is otherwise blocked in cancer cells). The peptide variants do not, however, interact with healthy cells of the body.