"An incredibly exciting moment for quantum science"
Nature and Technology
June 22, 2021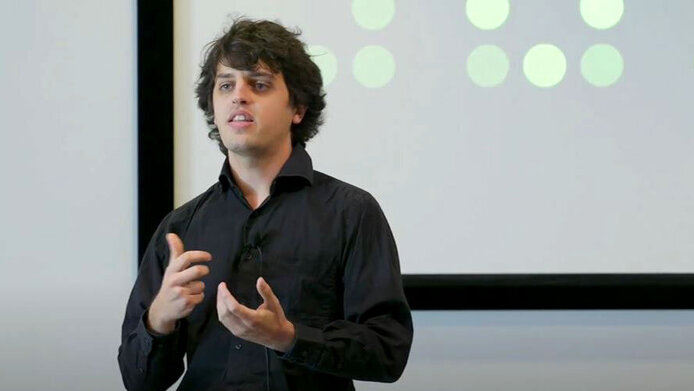 Your project involves the development of quantum computers for specific classes of problems. What is the underlying idea?
Julian Leonard: Research is currently very close to a point where quantum systems can be used to answer questions that could not be solved with a normal computer. So far, most of these quantum systems have been so small that you could actually calculate beforehand exactly what the outcome would be. But now, however, we are able to control quantum systems better and better, which is why in the coming years we hope to be able to solve meaningful problems with quantum computers. One class of problems that suggests itself are optimisation problems, such as the distribution of electrons in new molecules. This is a very complex affair even for molecules consisting of just a few atoms. It is hoped that quantum computers will soon be able to find answers to these problems, which would have a huge social impact. We are very close to industrial application here. This is an incredibly exciting moment for quantum science.
Recently, there have been reports of the first quantum computers ready for industrial application.
Leonard: We already have the first quantum computers conquering areas where conventional computers fail. So far, however, this has only been successful with "artificial" problems without significant application potential. We are trying to go in the opposite direction: we want to create a quantum computer that can solve application-oriented problems such as optimisation problems.
What is your approach to that?
Leonard: The idea is to build a quantum computer in such a way that it is tailor-made to solve optimisation problems, i.e. particularly the calculation of the electronic properties of molecules or combinatorial problems. To this end, we have to achieve connections between different parts of the platform. One such platform of a quantum computer consists of individual building blocks, the quantum bits. There are various ways to connect these "qubits" to each other. Most existing quantum computers can only connect neighbouring qubits. This is what makes it so difficult to build quantum computers that have more than a few qubits, because it becomes increasingly difficult to send information to qubits that are at a great distance from one another.