A new math approach may help us understand black holes better
Nature and Technology
June 22, 2023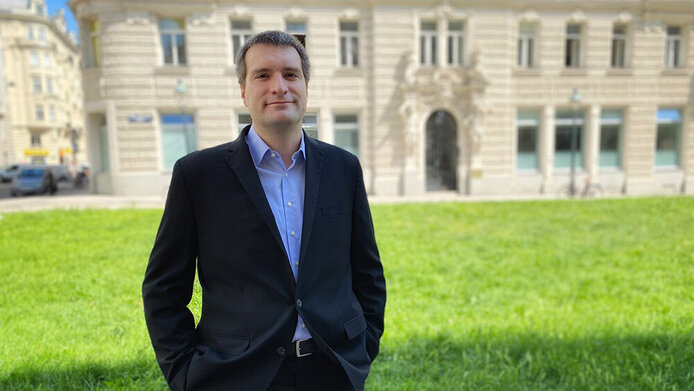 You are working on the use of metric geometry in Einstein's general theory of relativity. Can you briefly outline this field of research?
Clemens Sämann: The theory of relativity is formulated in the language of Lorentzian geometry, which is particularly well suited to representing a four-dimensional space-time construct. After more than 100 years, there are still new discoveries to be made that prove Einstein correct, for example, the black hole in the center of our galaxy, which the Event Horizon Telescope radio telescope network only recently managed to image. Mathematically, however, there is still much to be done. Especially when it comes to black holes, the differential equations in relativity theory are no longer practicable when the space curvature - mathematically speaking - becomes infinite and leads to a singularity.
Another approach is needed to be able to describe the curvature of space. There is, however, another field of mathematics that is well suited to the task: metric geometry. We were the first to come up with the idea of applying this approach – which had not yet been used for this purpose – to the concepts of relativity. This connection has the potential to open up a different perspective on the geometry of space time and consequently of black holes.
Clemens Sämann completed his PhD in mathematics at the University of Vienna in 2015, followed by his post-doctoral thesis in Vienna in 2019. He was a postdoctoral researcher at the University of Vienna until 2022 and spent two years at the University of Toronto as part of the FWF's Schrödinger Program. Currently, Mr. Sämann holds a position as Postdoctoral Research Associate at the Mathematical Institute of the University of Oxford.