"You have to show a pugnacious side"
Biology and Medicine
March 1, 2015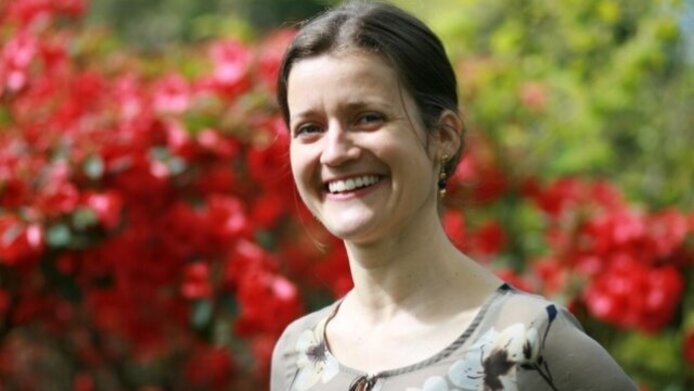 Feeling fitter at 40 than at 25? Running a marathon at 50 and making a fresh start in your career? Anti-aging guides advising us on how to grow old without looking and feeling the part are published on a weekly basis. It is understood that healthy eating and regular exercise are mandatory to keeping youthful and resilient. However, though theories are copious, the actual factors of age progression remain unclear.
Mouse research
Teresa Valencak, who is an Associate Professor at the Research Institute of Wildlife Ecology at the University of Veterinary Medicine in Vienna, has been studying the mechanisms of aging for many years by examining the metabolism of suckling labatory mice. "During their lactation period, which lasts 18 days, the mice's standard metabolic rate increases eightfold. Tour de France riders, by comparison, only achieve sixfolds", Valencak explains. "We currently believe that our life span increases with a higher basal metabolism. Yet, there is also another hypothesis which suggests that a steady metabolic rate guarantees a longer life."
Cool climates and their life extending benefits
Temperature has proven to play a key role in life expectancy: Female mice that raise their offspring at an ambient temperature of 15 ºC live 2,5 months longer than those kept at 22 ºC. The males survive 610 days on average when kept at 22 ºC but die 30 days earlier than those females that are kept in a 15 ºC climate. Valencak interprets the positive impact of cool temperatures on life expectancy as an effect of "uncoupled breathing", which is typical of the thermoregulation of small mammals: Whenever they get cold, the mitochondria from their brown adipose tissue is turned into body heat. During this process the production of free oxygen radicals, which are thought to be decisive in the aging process, is severely decreased.
The crucial role of omega-3 fatty acids
Another hypothesis that supports the idea of the negative impact of free radicals on aging is the "membrane pacemaker hypothesis". It says that animals' lives are the shorter the more unsaturated fatty acids are stored in their cell membranes, since those tissues are more likely to be attacked by free radicals. Valencak plans to test this theory on a laboratory-bred, particularly tiny species of mice, the Ames dwarf mouse. It lacks the gene that is responsible for the production of growth hormones and therefore suffers from dwarfism and infecundity. Yet, its life span is significantly higher: While mice of average length live up to three years, Ames dwarf mice reach a maximum of five years. Moreover, their body heat is almost two degrees lower than that of their generic relatives. According to the membrane pacemaker hypothesis, their membranes only contain a small number of unsaturated fatty acids. But Valencak might prove that assumption wrong: She has discovered that the amount of unsaturated fatty acids found in the tissues of Ames dwarf mice equals that of generic mice. However, Ames dwarf mice clearly show a lower quantity of Omega-3 fatty acids. An indication that Omega-3 fatty acids in particular could be crucial to the length of an individua's lifespan.
The obesity epidemic
Another aspect of Valencak`s work is a project on obesity, which has led her to China. "Many of the body's own fat burning mechanisms don't function in obese people. We observed that mice, when fed very good food, like e.g., schnitzel on a daily basis, put on a lot of weight. But gravid females return to their original slim