The poetry of the spoken word
Culture and Society
June 19, 2020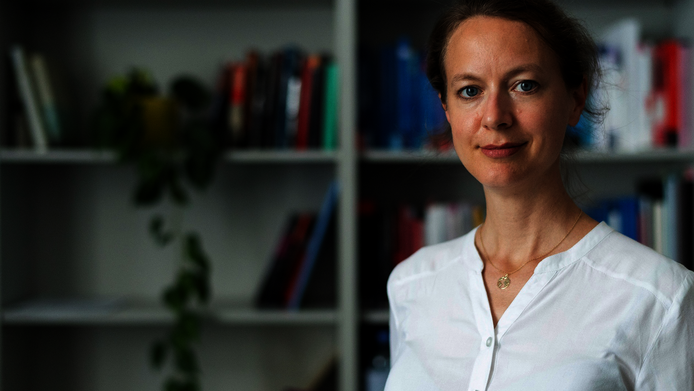 FWF: What insights would you like your project to offer about British poetry performance? Julia Lajta-Novak: Whilst there is an extensive list of studies on the history of British poetry, poetry is always implicitly understood as work in print form. In fact, however, oral performance is an equally important medium in which poems are delivered to the public. Especially in the past 50 years, numerous "poetry performance" movements have become popular, such as jazz poetry, Beat poetry, sound poetry, performance poetry, poetry slam or spoken word. These forms have significantly changed the face of British poetry. Apart from live performance, they also use other channels, with YouTube & co being central media today. These days there are "performance poets" who completely bypass the traditional publishing houses and whose successful careers are mainly based on oral performance. A large part of the scene has shifted to the internet. As critical as one may be of YouTube, it gives previously disadvantaged groups (poets of colour, women, queer poets) the opportunity to make themselves heard. FWF: What is the methodological structure of your project? Lajta-Novak: On the one hand, my project "Poetry Off the Page" sets out to systematically explore an important chapter in the history of British poetry. The project includes individual studies of black British poets – who are much more readily heard in the performance scene than in conventional publishing – as well as of poetry slam and the fairly new genre of "spoken word play". The latter also goes by the name of "one-person poetry show" and provides a coherent, full-length programme. As spoken-word texts are often autobiographical, the project also makes an important contribution to British cultural history in general. Among other things, we cooperate with the Spoken Word Archive of the organisation Apples & Snakes, which has only recently been established. On the other hand, we want to develop a method of poetry historiography that is specifically aimed at oral performance and will make it possible to integrate aesthetics as well as the performance scene and socio-cultural aspects of poetry performance. This method will be applicable beyond the British context and thus make an important contribution to the historiography of poetry performance in general.
FWF: What does the START Award mean for your research activities? Lajta-Novak: The award enables me, together with a team, to dedicate myself to an important topic that has so far received far too little attention in literary studies. A project the size of a START Award can really make a decisive contribution here. My long-term goal is to establish Poetry Performance Studies as a recognized, interdisciplinary branch of research. FWF: What motivates you in your everyday research? Lajta-Novak: As a literary scholar and life-writing specialist, I have the opportunity to critically examine interesting life stories – as well as the central question of what, how and why people tell about themselves, and what significance we attribute to these stories. I find my two areas of research – spoken word studies and auto/biographical research – extremely exciting and am very pleased to be able to bring them together in my START project. FWF: How did you arrive at your special field? Did you have female role models? Lajta-Novak: My spoken-word passion was kindled during my year abroad in 2004/05. Actually, I wanted to leave university after graduating from English and American Studies. But I thought that I absolutely needed some further training in order to get a foothold in the job market. So I studied arts management at Goldsmiths University of London. During that year I realised how much I missed literature and discussions about literature. I attended numerous readings and literature festivals and was amazed by the great performances of poets like Patience Agbabi or Anthony Joseph. That opened up a whole new way of experiencing literature. The enthusiasm I felt there made me return to university after all. Important role models in my discipline include Lucia Boldrini, Professor at Goldsmiths College and biofiction specialist, the biography theorist Caitríona Ní Dhúill, Professor at University College Cork, and the wonderful duo Sidonie Smith and Julia Watson (Life Writing Studies). Not only because Smith and Watson are incredibly smart, but also because they have been publishing together for years – something that is still rather rare in the humanities – and their sterling work shows how much such a collaboration can accomplish.
---
Julia Lajta-Novak is an Elise Richter research fellow (FWF) at the University of Vienna's Department of English and American Studies. She studied English and music in Vienna and Edinburgh and arts management in London. Research stays took her to the University of Salzburg, King's College London, the Institute of English Studies of the University of London and the English Faculty of the University of Oxford. For her academic work Lajta-Novak was honoured with the Theodor Körner Award, the Dr. Maria Schaumayer Award, the DOC Fellowship of the Austrian Academy of Sciences and the Award of the University of Salzburg for excellence in teaching.
About the project "Poetry Off the Page – British Literary History and the Spoken Word, 1965-2015" investigates the significance of poetry performance in recent British literary history, taking into account the aesthetic and semantic potential of oral performance, alternative institutional structures, publication channels, career paths, presentation formats, styles and poetic genres that have emerged from the performance scene. The project will provide a prototype and toolbox for a new branch of historical-literary research beyond the British context. It will provide essential groundwork to establish poetry performance studies as an interdisciplinary field of research at the international level.
START Prize The START programme of the Austrian Science Fund FWF is aimed at outstanding young researchers, giving them the opportunity to plan their research over an extended period and with a high degree of financial security. It is endowed with up to EUR 1.2 million and is one of Austria's most prestigious and most highly endowed awards alongside the Wittgenstein Award.