"It's not a question of giving up comfort, it's about a better life!"
Culture and Society
October 5, 2017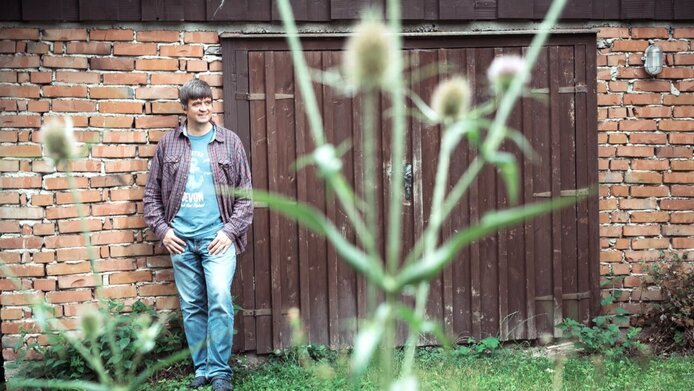 On 23 September 2007, people take to the streets in Sefrou, a Moroccan town not far from Fez. According to various sources they number between 2,500 and 4,000. They demonstrate against a 30% increase in the state-subsidised price of bread. The prices of tea, sugar and milk have also risen painfully. By the end of that day, 300 people were injured, 20 of them seriously. In that year, hunger riots broke out in almost 40 countries worldwide.
Growing maize for bio-ethanol
"There are several, complex reasons for the price increases of staple foods between 2006 and 2008. But we have to assume that bio-energy policies in Europe and the US, where sometimes more than one third of the maize harvest went into bio-ethanol production, contributed massively to the disruption on the agricultural markets and the steep price increases on product markets", says Helmut Haberl in the interview with scilog. The human ecologist warns against the belief that fossil energy might simply be replaced by bio energy.
IPCC
Haberl, the head of the Vienna Institute of Social Ecology, which is part of the Faculty of Interdisciplinary Research of the Alpen-Adria-Universität Klagenfurt, was one of the lead authors of the current Austrian Assessment Report for the Intergovernmental Panel on Climate Change (IPCC) which was published in 2014. The IPCC was founded in 1988 by the United Nations Environmental Programme (UNEP) and the World Meteorological Organisation (WMO) as a non-governmental institution called upon to summarise the state of research on climate change for policymakers without formulating recommendations for action. 195 governments are members of this panel.
Bio-energy rarely carbon neutral
In his part of the Assessment Report, Helmut Haberl deals mainly with systemic interdependencies in the sphere of land use. To quote an example: producing bio-energy on a large scale requires enough land. Changing land use to bio-energy production can have serious consequences. One consequence Haberl mentions is the impact on agricultural markets or on the carbon balance of global vegetation. "Only in very rare cases will bio-energy be carbon neutral", says Haberl. "What is relevant for the climate is the change in the atmosphere's carbon content. A big risk of the bio-energy strategy is the lack of reliable data about the concomitant carbon storage in vegetation and in the ground and their dependence on land-use intensity. How strongly the carbon content of the ground and vegetation changes because of land use and the degree of impact exerted by climate change differ depending on the model that one uses. Computations of emission reductions following a greater use of bio-energy also depend strongly on the models they're based on. These uncertainties are much too significant for one to build robust policies on them", warns Haberl. This is why he believes we need to invest in more research on the interdependency between land use and the carbon cycle, and we need better geo-sensing instruments.