Illustrious author & statesman: Benjamin Disraeli, the celebrity
Culture and Society
May 8, 2017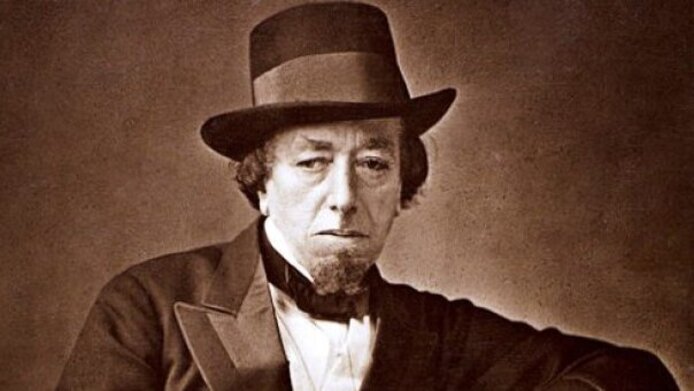 Why are gossip rags, paparazzi forums and royalty magazines so successful? There seems to be a deeply engrained need to get close to celebrities and discover that the aristocratic, the rich, the famous and the talented also have problems now and then – whether real or concocted by the media. In fact, the mechanisms of celebrity culture 150 years ago are hardly different from the present day. Sandra Mayer came to this conclusion in her FWF-funded project about Benjamin Disraeli (1804 - 1881). Disraeli is known today – if at all – as a British Conservative Prime Minister of the Victorian age. As a young man – before but also during his political career – he was a popular novelist and his origins made him a truly unique figure in the political establishment: not of aristocratic birth, with no elite schooling, he was a baptised Jew with a rather notorious background as a novelist, socialite and dandy, who married a widow 12 years older than himself.
Fan mail, caricatures and home story
In his time, Disraeli received both fan mail and coverage in political papers: "In contemporary caricatures he is presented as an inscrutable sphinx
to illustrate the mystery of his unusual rise to the elite", notes the literary historian and English scholar Sandra Mayer in the interview with scilog. She sees Benjamin Disraeli as representing a new type of media celebrity that started to gain in importance in the early 19th century. He fashioned his own image and tried to influence the public's perception of him. In turn, he was exposed to the influence of the press, social and political institutions of his time. On an Erwin-Schrödinger Fellowship awarded to her by the FWF, Sandra Mayer did 14 months of research at Oxford University: "The celebrity phenomenon is a central component of western media societies. My own focus is on literary celebrity, in other words the interaction between politics, media, literature and the individual, the beginnings of which can be traced back to the late 18th century", the scholar explains.
How is a celebrity made?
From the mid-nineteenth century, technological progress paved the way for mass media and consumer culture. Printing and disseminating of news became cheap and simple, and with rising educational standards a well-informed and interested readership quickly emerged. In addition, photographs made it possible to recognise people in the street. The tell-tale signs of emerging fan culture were autograph cards, home stories, travel guides to the 'homes and haunts' of celebrities and museums dedicated to authors. From this point of view, the only differences between the Victorian age and today are the number and type of media channels and the speed of dissemination. Even back in 1850, readers were keen to find out about the private lives of authors and to look behind the mask of politicians: "Disraeli wrote popular novels, inspired by his own biography and that of well-known individuals of his time. By expressing himself in literature he forged his identity and also had a forum for articulating his political views. Analysis of the fan mail shows that his books were indeed viewed as being autobiographical", comments Sandra Mayer. This said, his ability to control his public image was not without limits. Throughout his life he was exposed to antisemitic attacks and clichés. What he did succeed in, however, was "field migration" as the technical term describes it: his celebrity status in literature and politics was mutually reinforcing. "He was established in one field and was able to cash in on that 'celebrity capital' in another field. One could compare that to the American Presidents Ronald Reagan and Donald Trump or film stars such as George Clooney and Angelina Jolie", notes the literary historian.
Rich sources, but purged
In the UK, Sandra Mayer investigated published and unpublished personal writings and objects in Disraeli's well-researched estate at the Bodleian Library and at the museum in his house in Buckinghamshire. She found that there had in fact been attempts to whitewash his legacy. His executors removed private and politically sensitive material, and the author himself tore pages out of early diaries. It emerges that the urge to engage in personal communication with celebrities is definitely not a new phenomenon. Among Disraeli's fan mail, the Schrödinger Fellow found romantic letters from a Viennese translator. As Prime Minister and author, Disraeli was not just a local hero but well known beyond the British Isles. The novels he wrote as Prime Minister were quickly translated and read by an international audience.
---
Personal details Sandra Mayer studied English and History in Graz, Sussex and Vienna. In 2014/15 she conducted research at the University of Oxford. She is currently a Lecturer in English Literature and Culture at the University of Vienna's English Department and a Visiting Fellow at the Oxford Centre for Life-Writing at Wolfson College. Her research focuses on: literary celebrity; authorship between politics and literature from the 19th century to the present; and cultural transfer.
---
Publications and contributions