How skin cells monitor their neighbors
Biology and Medicine
June 22, 2023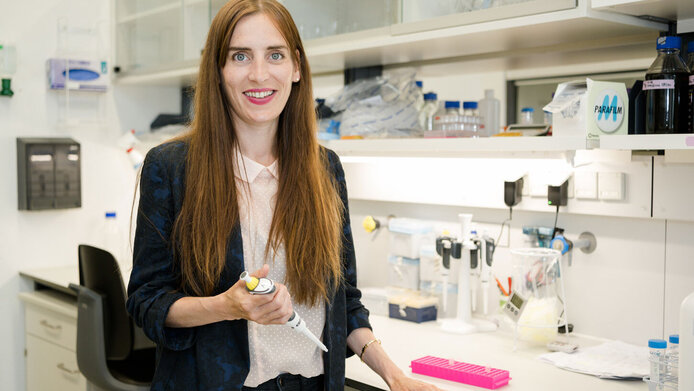 In your research, you study the development of tissue structures. Why are you specifically interested in skin?
Stephanie J. Ellis: If you look at our skin, you might think that all skin cells are identical. But actually, the skin is more like a mosaic. It consists of small clusters of cells spread over the body like the patches of a patchwork quilt. The individual cell groups are genetically diverse and can, for example, carry mutations that lead to cancer. In addition, skin tissue continues to divide throughout a person's life and has to allow for adjustments, such as when abdominal girth increases and decreases during pregnancy. For circumstances like these, skin cells have mechanisms that ensure the proper development and health of the tissue. I want to really understand these processes.
What knowledge gap do you want to close with your START project?
Ellis: We know that skin cells are in constant competition: some survive, and others don't. At first, it was thought to be something like Darwin's "survival of the fittest," on a smaller scale. Now we have reason to believe that this is an active mechanism. Our hypothesis is that skin cells can sense the fitness of their neighbors and influence selection accordingly. Initial studies by my research group have shown that this mechanism only comes into play when two cells are directly adjacent to each other.
Personal details
Stephanie J. Ellis completed her PhD in cell and developmental biology at the University of British Columbia in Canada in 2014. She was a postdoctoral fellow at Rockefeller University in New York City until 2021 and has been awarded a Human Frontier Science Program (HFSP) Grant, a New York Stem Cell Foundation (NYSCF) Fellowship, and the NIH Pathway to Independence Award. Since 2022, Ellis has been a junior group leader at the Max Perutz Labs in Vienna and teaches as an assistant professor at the University of Vienna.