How concepts of economics hinder societal change
Culture and Society
June 22, 2023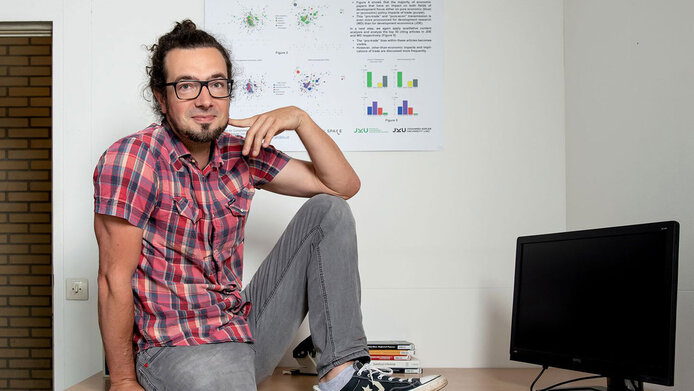 What answers do you expect your project to provide?
In economics, the idealized assumption goes like this: Actors act rationally as they are guided by cost-benefit considerations. Economic growth is the only factor that can bring about human progress, and markets always generate the most efficient outcome. This thinking has found its way into everyday life as evidenced in phrases like, "I'm not buying it." It also pervades research, university education and politics and impedes socio-ecological transformation at many levels.
Can you cite an example?
Yes, take short-haul flights. Textbook economics, and also a majority of economists, say that ticket prices should be increased and that it is up to each individual to decide whether they want to pay. From an economics point of view, issues of a political regulatory nature and bans are mostly seen as subordinate or are problematized. Yet socio-ecological change requires fundamental change, not just minor tweaking.
In economics the social, societal, political and academic impact that thought processes have is still hardly part of the equation. That is why I plan to apply an interdisciplinary perspective to identifying how economic analysis works and where it falls short. Our climate and biodiversity crises as well as the rich-poor divide will not be resolved if we fail to include them in economic analyses.
Stephan Pühringer is Deputy Director of the Research Institute for the Comprehensive Analysis of the Economy at Johannes Kepler University (JKU) Linz and currently coordinates the interdisciplinary FWF research project Spatial Competition and Economic Policies: Discourses, Institutions and Practices (SPACE). After receiving his PhD in economics, he worked as a postdoctoral researcher at Cusanus University in Koblenz. Mr. Pühringer has already received a number of grants for his research activities.