"Go into the forest, come out healthier"
Biology and Medicine
March 15, 2023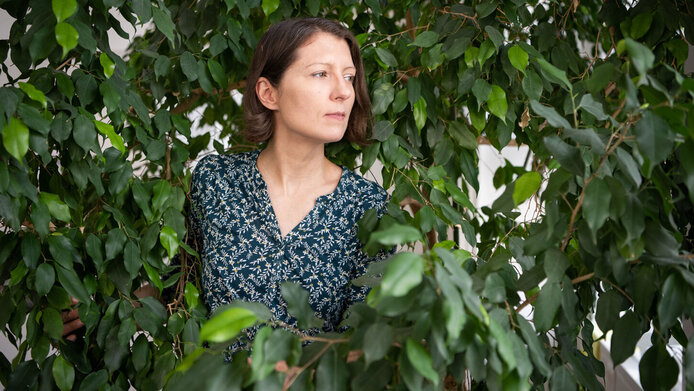 "Dr. FOREST: Forest Diversity and Health" is a Europe-wide project involving researchers from Austria, Germany, Belgium, Poland and France. The core question of the project centers on the positive impact on human health and well-being of species-rich forests in contrast to monocultures. The researchers conduct case studies in the forest to investigate the influence on people's recreation and health of factors such as sounds, colors, air quality or the wealth of plants found in a mixed forest. The project also involves stakeholders from forestry, nature conservation, tourism and the health sector. The environmental physician Daniela Haluza is the deputy director of "Dr. FOREST" (2020–2023). On the occasion of the International Forest Day on March 21, scilog interviewed this medical specialist and researcher on the medical benefits of contact with nature.

Research has furnished ample evidence of what we sense intuitively: outdoor exercise in nature has a positive effect on our well-being. What new insights do you expect the "Dr. FOREST" project to provide?
Daniela Haluza: This Europe-wide project involves teams of researchers who are exploring the impact on human health of tree diversity. Hence the focus is on species-rich forests as markers of biodiversity and health. I think that the biodiversity crisis will soon become more important than the climate crisis, because one causes the other and humankind is directly threatened by the irretrievable loss of species. The pandemic has given us an unexpected surge of forest and nature research. Many people have now started to spend more time outdoors. Cell phone tracking has shown that people have walked more and farther distances than before the pandemic. This phenomenon has come to stay, as the timespan has been long enough for a behavioral change.
Do forests have better recreational effects than, for example, a park or other natural areas?
Haluza: We have learned from forest research and current case studies that besides sounds such as birdsong, smells and air quality, colors play a particularly vital role in people's perceived sense of well-being. The colors green and blue are crucial in this respect; they make people relax and slow down. This color combination is an ancient evolutionary phenomenon. Our ancestors needed water and plants for survival, food and shelter. The relaxation effects occur particularly in forests and they can be measured: blood pressure drops and there is a reduction of stress hormones. The good thing is that we don't have to make a conscious effort to derive a benefit – the effect is automatic. We now also know that monoculture forests have a lower relaxation effect than species-rich forests.