Coronavirus: from molecule to drug
Biology and Medicine
March 13, 2020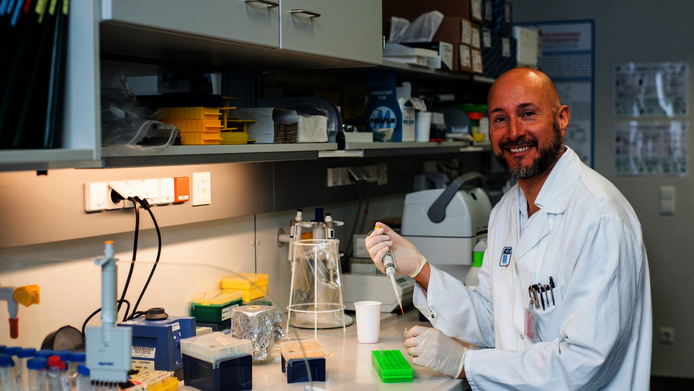 He is currently one of the most coveted interview partners with regard to the coronavirus: Christoph Steininger, virologist at the Medical University of Vienna. In view of the uncertainty palpable everywhere, he considers himself and his colleagues to have a clear responsibility of answering queries from the media in order to meet concerns and open questions with facts.
Viruses: a complex field of research
Such facts and findings as are based on years of basic research by scientists in laboratories. It is a long and sometimes rocky road from research on an issue to producing some verifiable "value" for society – like a drug. "We still do not fully understand the workings of viruses and what mechanisms lead to the outbreak of a disease," says Steininger. Some outbreaks even go unnoticed. Steininger, a specialist in internal medicine, cites the example of the Zika virus, which broke out in Latin America in 2015 and caused severe damage to unborn children. "It had probably arrived unnoticed in Brazil a year before that. We know the virus, but nobody would have expected it in that region of the world," he recalls.
Research under great pressure
With COVID-19, a new type of virus broke out in China – just like SARS about ten years ago. Chinese scientists were quick to decode the genome, and currently dozens of research teams around the world are working on the development of a vaccine against the virus, which is spreading globally. At this point it is difficult to predict when effective therapies and a vaccine will be available; but it can be said that this time it will be a great deal faster than under normal circumstances.