An ancient bacterium is making biotechnology more efficient
Nature and Technology
June 22, 2022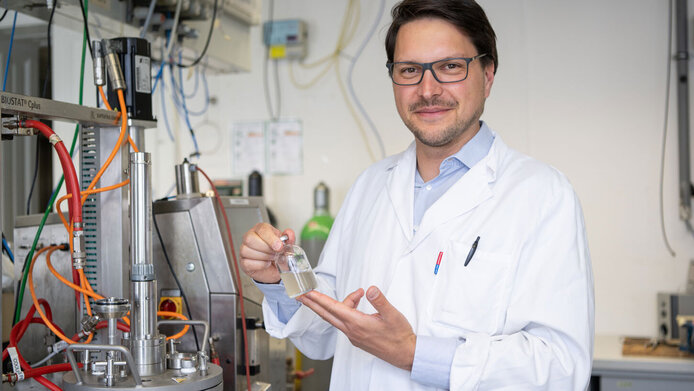 Mr. Pflügl, your plan is to turn CO2 into biofuel by using bacteria. That would solve many problems we currently face. What obstacles will you have to overcome?
Stefan Pflügl: Biofuels are only one possible application. We are planning to modify natural bacteria so that they can use CO2 to produce a wide range of chemical products and do so using renewable energy. The crucial aspect is making these processes energy efficient. That is what my project is all about.
You are focusing on a particular bacterium that is very old. Why?
Pflügl: This bacterium was first isolated in a bay in the US, where it lives in the mud. What makes these bacteria special is their ability to metabolise unusual substrates such as formic acid. They are able to do this thanks to a metabolic process that evolved in the early days of life on Earth about 3.5 billion years ago, when energy for living things was very scarce. This forced them to take a very efficient approach to their substrates and the energy they contained. This is what we are looking to tap.
The START Prize gives you a total of six years to achieve your goal. What is your approach to the problem?
Pflügl: On the one hand, we are interested in genetically modifying the bacterium. Once we have done that, we plan to develop the accompanying processes. To do this, we will be bringing together people with very different backgrounds, people from microbiology, genetic engineering, but also some people who are experts in process technology and process engineering. In addition, our team will include people who create computer models so that we can develop understanding across the board.
You said that the most important goal is ensuring that these processes are energy efficient.