Forest man – working hand in glove with practitioners
Biology and Medicine
September 19, 2018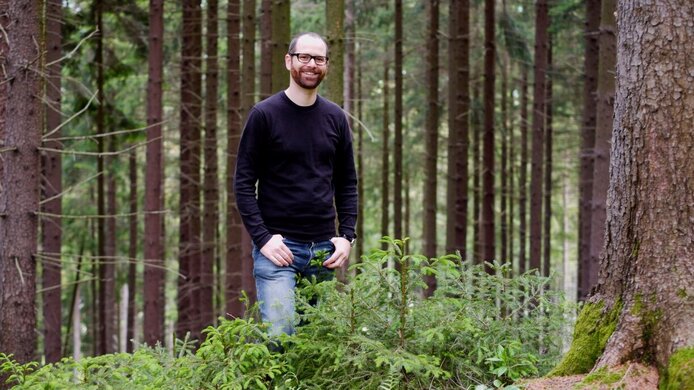 In June 2018, the government of Lower Austria provided €1 million as an emergency measure to prevent bark beetle damage. In the previous year, Lower Austria's 35,000 forest owners suffered a total financial loss of €35 million. A total of 1.5 million solid cubic metres of wood were infested by the bark beetle. The Waldviertel region was particularly affected. "Because of the hot and dry spring, the problem could be even exacerbated this year, as the beetles were able to start multiplying even earlier", warns Rupert Seidl, a professor at the Institute of Silviculture at the Vienna University of Natural Resources and Life Sciences (BOKU).
Bark beetle biotopes
Quite generally, trees have evolved a well-adapted defence system against the bark beetle, which consists of resinifying the intruder. In the forest ecosystem, the beetle also fulfils an important function: bark beetle infestation results in the death of weakened trees and thus initiates forest rejuvenation. In addition to the natural spruce forests found on higher mountain ranges, humans have created optimal biotopes for bark beetles by planting extensive spruce monocultures at low altitudes. "In extreme climate conditions, for instance long periods of heat or drought, the beetles specializing in spruce as a host, such as the European spruce bark beetle (Ips typographus) and the six-toothed spruce bark beetle (Pityogenes chalcographus), can multiply explosively", explains Seidl. The climatic changes have an additional effect: when it gets drier, the trees cannot produce enough resin and thus cannot defend themselves adequately against the beetles.